9th Circuit sides with employers on California arbitration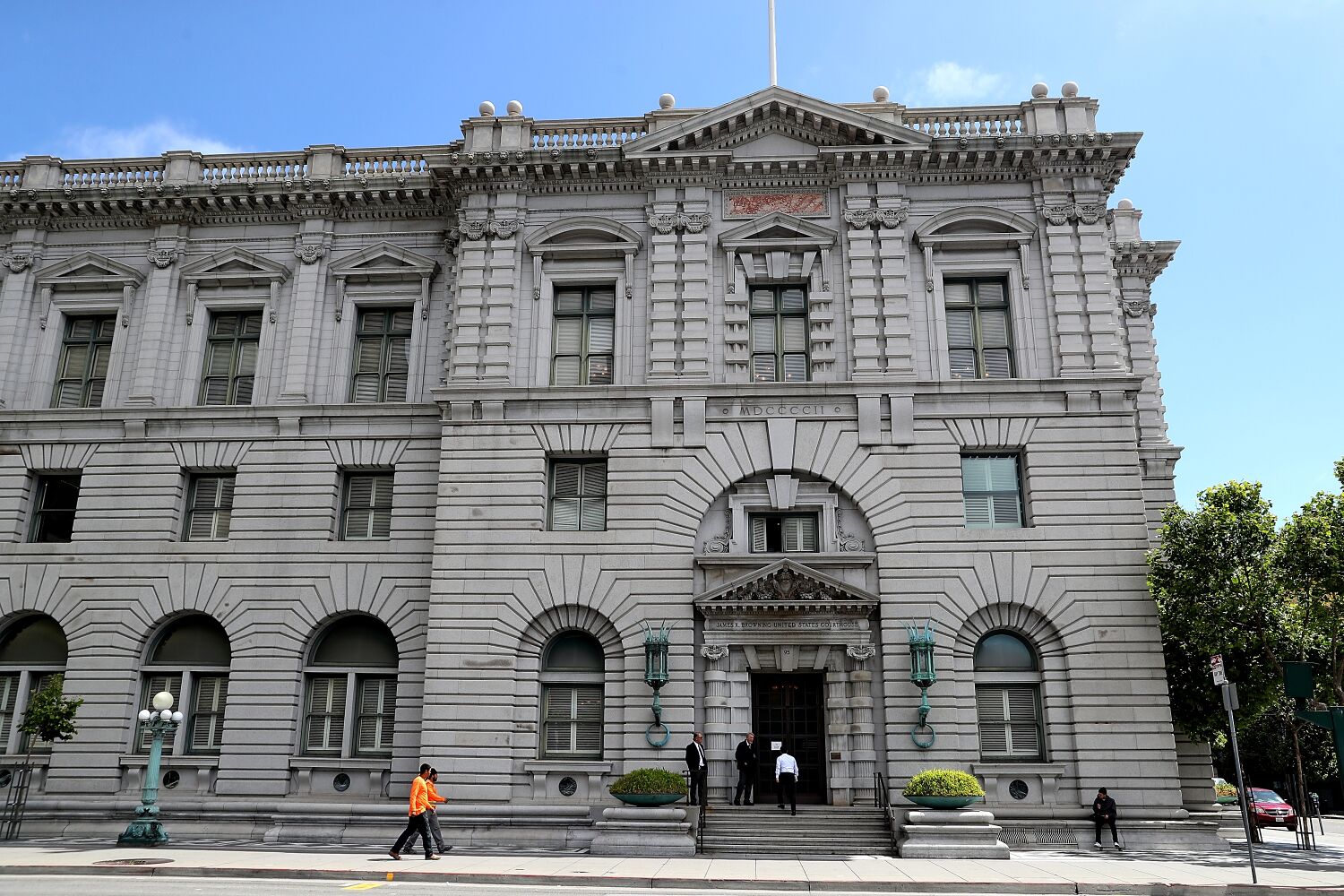 A California law barring employers from requiring their employees to resolve serious workplace complaints in private runs afoul of federal law, a federal appellate court ruled Wednesday.
The 2 to 1 decision by a three-judge panel of the U.S. 9th Circuit Court of Appeals marked a legal victory for big businesses and employers, and a major blow to workers, labor advocates said.
Under what are known as mandatory arbitration agreements, employees are required to settle discrimination, harassment and other workplace complaints in private, closed-door sessions rather than in public court proceedings. Such agreements have proliferated in recent years and are often forced on workers as a condition of employment,
Proponents of such agreements, including national and state business associations, say they allow for swifter and less costly resolution to routine workplace matters and still provide protection for employees.
Critics contend such agreements intentionally veil abuses — including the sort of workplace sexual harassment that has been targeted by the #MeToo movement — and make it harder for workers to know if their mistreatment is isolated or part of a larger pattern.
California's law, known as AB51, made it a criminal offense for employers to force employees to sign such arbitration agreements for claims they might make under state labor laws. Labor rights proponents hailed the legislation, and Gov. Gavin Newsom signed it into law in 2019 as part of a package of bills that he said would protect workers from sexual harassment and provide them with wage and health protections.
Similar legislation had been vetoed repeatedly by Gov. Jerry Brown, and business groups — including the U.S. Chamber of Commerce, the California Chamber of Commerce, the National Retail Federation and the California Retailers Assn. — promptly sued over the new law, alleging it violated their rights to arbitration under federal law.
A federal district court judge agreed with the business groups, issuing a preliminary injunction in 2019 blocking the law from taking effect as their lawsuit moved forward. The state appealed that injunction in the 9th Circuit, and initially won.
However, the same three-judge panel that had ruled the law could take effect later took the case back up, citing an unrelated U.S. Supreme Court arbitration case. The panel Wednesday reversed itself.
Writing for the court, Circuit Judge Sandra Ikuta, a President George W. Bush appointee, ruled that the state law was preempted by the Federal Arbitration Act, which protects the binding nature of arbitration clauses in the face of challenges.
Ikuta wrote that the federal law's authority "extends to state rules that discriminate against the formation of arbitration agreements," which would include California's law.
Ikuta was joined by Circuit Judge William Fletcher, a President Clinton appointee who had previously ruled for employees in the panel's first decision in the case. Fletcher did not write in the case or explain his change of mind.
10th Circuit Judge Carlos Lucero, another Clinton appointee who was specially appointed to sit on the 9th Circuit panel, dissented.
Attorneys for the business associations challenging the state law praised the decision.
"We are pleased that the Ninth Circuit vindicated the strong federal policy favoring arbitration," said attorney Jennifer Dickey. "California's law sought to evade that policy and, in doing so, would have denied employers and employees alike of the benefits of arbitration."
Labor advocates blasted the decision.
"If corporations can force employees to arbitrate their claims, many of them know that they will never be held accountable for their systemic violations of employees' rights," said Shannon Liss-Riordan, an employee rights attorney who has litigated many arbitration cases in the state. "The California Legislature has tried many different approaches to remedy this situation, and the 9th Circuit has now rejected their most recent attempt to restore justice for workers."
Lorena Gonzalez, who wrote AB51 as a California assemblywoman and now serves as head of the California Labor Federation, said labor advocates in California will continue working to protect the rights of employees — including by raising concerns about arbitration agreements and calling on Congress to rein them in.
"Not only is this a tool to hide bad actors, arbitration has historically been used to hide racist, sexist people in power and to keep workers from understanding that they are part of a whole system of discrimination," Gonzalez said. "We know now more than ever that workers are being victimized by wage theft, by illegal practices at work, by employers that quite frankly brazenly break the law."
It's unclear what will happen in the case next.
California Atty. Gen. Rob Bonta's office, which represented the state in the case, could petition for the case to be taken up by a larger, 11-judge "en banc" panel of 9th Circuit judges, or could seek to have it taken up by the U.S. Supreme Court.
On Wednesday, Bonta's office said it was "reviewing the decision and assessing next steps," and will "continue working to defend laws that are designed to protect workers and ensure fair labor and business practices."
Los Angeles Times reporter Margot Roosevelt contributed to this article.