Adani vows more equity with SBI for Australia project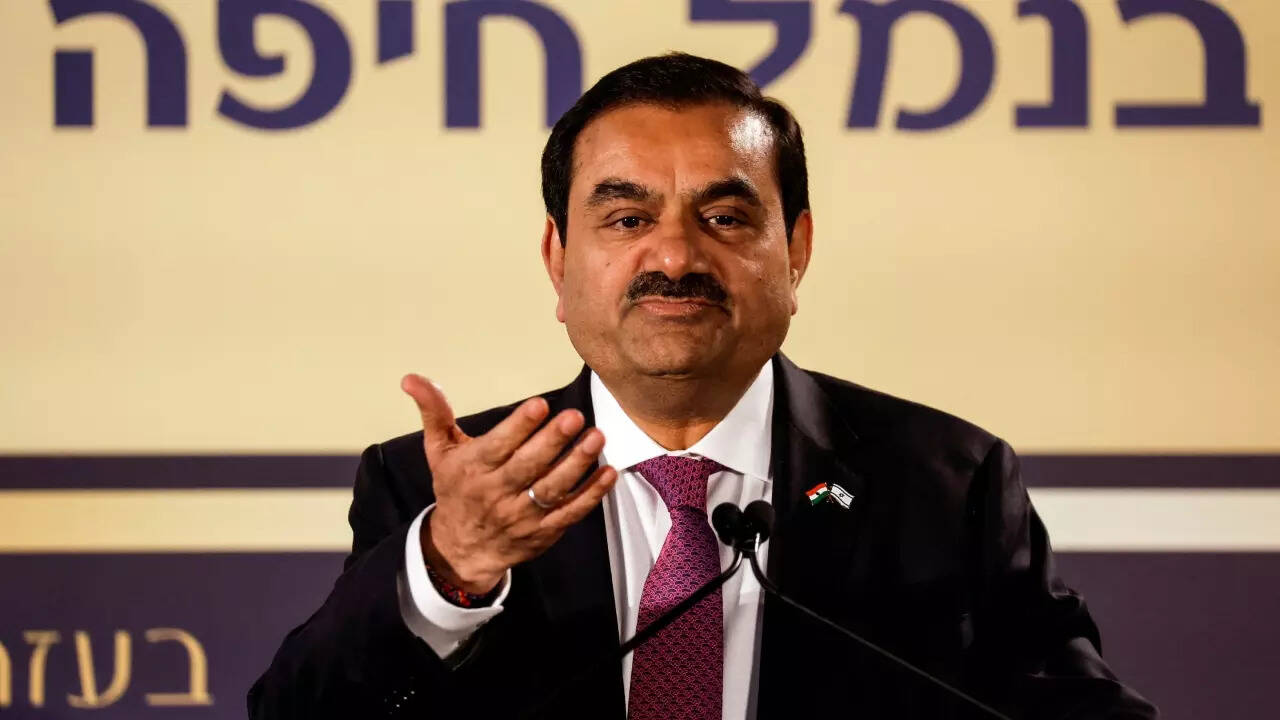 MUMBAI: Adani Group chairman Gautam Adani has pledged more shares of his companies worth Rs 1,038 crore as collateral for the Carmichael coal mine and rail project in Australia as part of his credit line agreement with SBI.
His flagship Adani Enterprises, which last week called off its Rs 20,000-crore follow-on public offering (FPO) after the Hindenburg Research report controversy, pledged 0.35% of Adani Ports & SEZ, 0.11% of Adani Transmission and 0.38% of Adani Green Energy's equity on February 8, stock exchange disclosures showed.
SBI has lent the Adani Group Rs 27,000 crore. Its chairman recently said the lender does not envisage the conglomerate facing any challenge in its repayment obligations after the Hindenburg report expressed concerns over the group's high debt levels.
The fresh shares were pledged with SBICap Trustee Company, a unit of SBI, India's biggest state lender. Following additional security, the total quantum of shares pledged towards the infrastructure project stands at 1% of Adani Ports, 0.55% of Adani Transmission and 1.06% of Adani Green Energy.
A SBI spokesperson said: "As part of the standby LC facility of $300 million, provided by SBI for Adani Group's Carmichael project in Australia, there is an additional collateral by way of pledge of shares of three group companies." The SBI spokesperson explained that the required collateral coverage of 140% is reviewed at the end of each month and any shortfall is required to be topped up. There have been top-ups in June and July 2022. The February 8 pledge was the third such top-up that followed a review on January 31.
Coming against the backdrop of the FPO's pullout, the SBI spokesperson clarified that "such a share pledge is only as additional collateral security over and above the project assets and no additional finance is extended by the bank against such shares pledged".
One of the reasons for Adani Enterprises to cancel its FPO was the plummeting stock price of the company. On February 1, ahead of allocation of shares in FPO, the stock had closed at Rs 2,129 on BSE, a 32% discount to lower band of FPO offer price of Rs 3,112. Since then, its stock price has fallen further and on Friday closed at Rs 1,847.
Of the Rs 20,000-crore it had planned to mobilise through the FPO, Adani Enterprises was to spend Rs 10,869 crore to build green hydrogen and expressway projects, Rs 4,165 crore to repay debt and Rs 4,966 crore was to be set aside for general corporate purposes.