BMW, Valeo to co-develop 'automated valet parking' system for upcoming BMW cars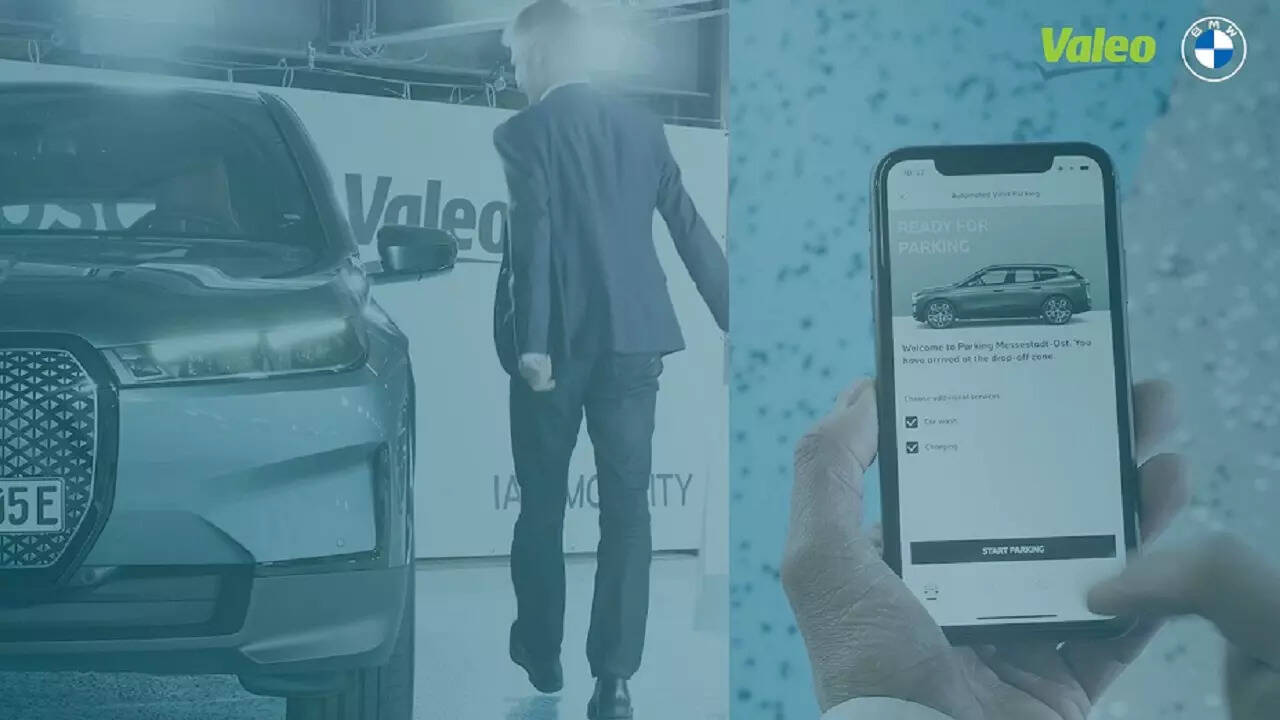 BMW Group
and Valeo are taking their long-existing relationship further with their collaboration for the co-development of fully automated parking technologies up to Level 4. The collaboration would entail an ADAS domain controller, sensors, and software for parking and maneuvering for BMW's upcoming platform generation "Neue Klasse".
In January both companies signed an agreement for strategic cooperation, which will focus on the joint development of parking systems for use on private grounds and parking facilities. Ranging from Automated Maneuver Assistance to Level 4 Automated Valet Parking, all functions will be based on technology and sensors in the car. Infrastructure-based services will also be jointly developed to experience fully automated parking and charging in enabled public parking facilities and sites.
The co-development of these automated parking solutions will involve more than 100 R&D specialists from both companies over the duration of the collaboration. The software functions are based on the current automated parking software stack first launched with the BMW iX in 2021.
BMW 3 series Gran Limousine 330Li M Sport review: A limo that's amazing to drive!
What is Automated Valet Parking?
Automated Valet Parking (AVP) offers drivers and passengers a fully automated and driverless parking experience. At a drop-off zone, the driver leaves the car and the vehicle takes over tasks such as autonomously finding a parking spot, the necessary maneuvers for parking in and out, and can also drive back to a pick-up zone to return the vehicle back to the driver.
To optimise the use of the parking time, additional services like fully automated charging or fully automated washing can be deployed.
According to the draft of an upcoming ISO standard, Automated Valet Parking solutions will be clustered into two main categories, Type 1 and Type 2 systems. For a Type 1 system, the necessary technologies (incl. all sensors, computing units and algorithms) run on the vehicle while for a Type 2 system, the required technologies (incl. sensors and the AVP management system) are installed in the relevant infrastructure, e.g. parking facility, and the vehicle is controlled by the infrastructure.