Energy transition cannot come at the cost of the poor: Hardeep Puri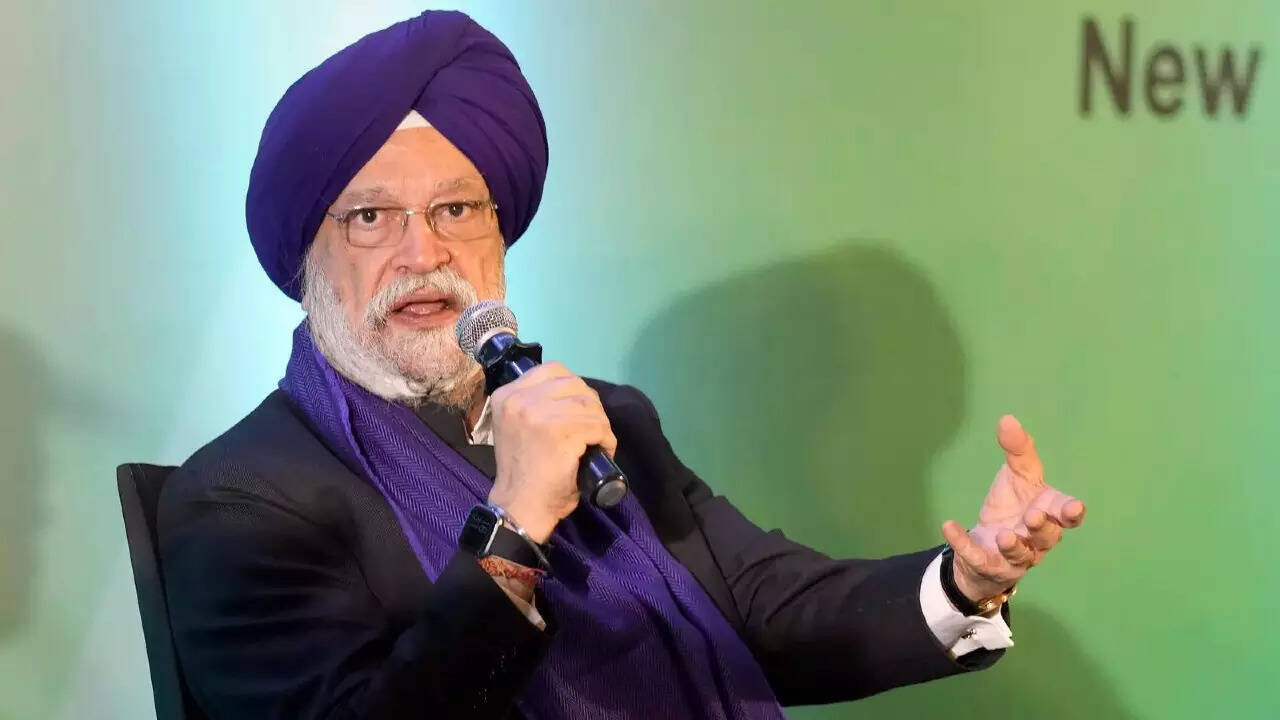 BENGALURU: Energy transition cannot happen overnight or without ensuring affordability and energy justice for the poor. That is the message oil minister Hardeep Singh Puri conveyed on Tuesday at the India Energy Week as Sultan Al Jaber, CEO of UAE's national oil company ADNOC and the man who will lead COP28 climate talks, listened in.
"Unless we survive the present, we will not be able to go into the world of clean and green energy. We have to make sure our transition entails surviving the present and cushioning vulnerable from (energy price) volatility… We are actively conscious of the need to facilitate energy transition and in the interim insulate consumers," Puri told the ministerial session at the conference.
The transition towards net zero has to be "a wave of managed change in the global energy portfolio" rather than an "event" and will require global coordination and access to skills, technology, and financing, Puri said underlining India's position on Western pressure for a more ambitious carbon reduction plan, especially for burning coal and fossil fuels, and climate funding.
He said on the one hand advanced economies committed over ($)500 billion in funds to shield consumers and securing alternative fuel supplies by temporarily reverting to nuclear, coal and oil to fill the energy supply gap. On the other, some economies continue to exacerbate fuel poverty and food insecurity.
Puri was cautioning against the pitfalls of pursuing unrealistic climate policies by referring to the recent situation in Europe after the US-led sanctions were slapped on Russian energy supplies.
"The energy crisis has a ripple effect on other sectors as well. Unprecedentedly high level of gas prices has created a fertiliser crisis which in turn has created food security concerns. The high energy and commodity prices have raised inflationary concerns, and many countries are facing recessionary fears," he added to buttress is point.
To avoid these disruptions, Puri said, transition will be a ride that involves a variety of energy solutions towards net zero – drawing on renewables, nuclear, and advanced biofuels, as well as the critical role of gas in the energy transition, whether from current supplies of natural gas, LNG and LPG or into a future shaped by their low carbon alternatives in the form of hydrogen, ammonia and green LPG.