Ford plans a new $3.5bn EV battery plant in US: Report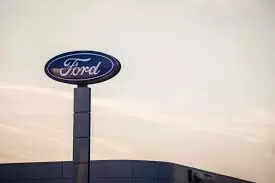 Global automaker
Ford
is reportedly planning to announce a new $3.5 billion battery plant in Marshall, Michigan, in the US. According to Automotive News, the automaker will reveal the factory early next week in partnership with China's Contemporary Amperex Technology (CATL).
The CATL produces lithium-iron phosphate batteries for electric vehicles (EVs), including the Mustang Mach-E. Ford was yet to officially comment on the report. Michigan has reportedly offered $1 billion in incentives to woo the automaker as the plant is likely to generate 2,500 jobs.
The project is part of Ford's efforts to comply with the rules set by the Biden administration's Inflation Reduction Act (IRA), which lets EVs assembled in North America qualify for a $7,500 tax credit, reports The Verge.
Hyundai Ioniq 5 test drive review: Beyond brilliance! | TOI Auto
Reports earlier indicated that Ford wanted to bring the battery factory to Virginia. Ford later set its sights on Michigan. The $3.5 billion plant would add to the $11.4 billion investment Ford made in partnership with South Korea's SK Innovation to bring battery and EV factories in the states of Tennessee and Kentucky.
Meanwhile, the US-based automaker has sold a majority of electric vehicle startup Rivian shares. The shares of the EV maker have been dropping steadily since May 2022, and are now at 1.15 per cent, or 10.5 million shares.
The stock sale came just a week after Ford disclosed a $7.3 billion write-down on its Rivian investment last year. Rivian's stock has fallen almost 70 per cent since February 2022. Ford's partnership with Rivian began in 2019 with a $500 million investment in the promising EV startup.