FPIs' exodus continues; take out Rs 9,600 crore from equities in February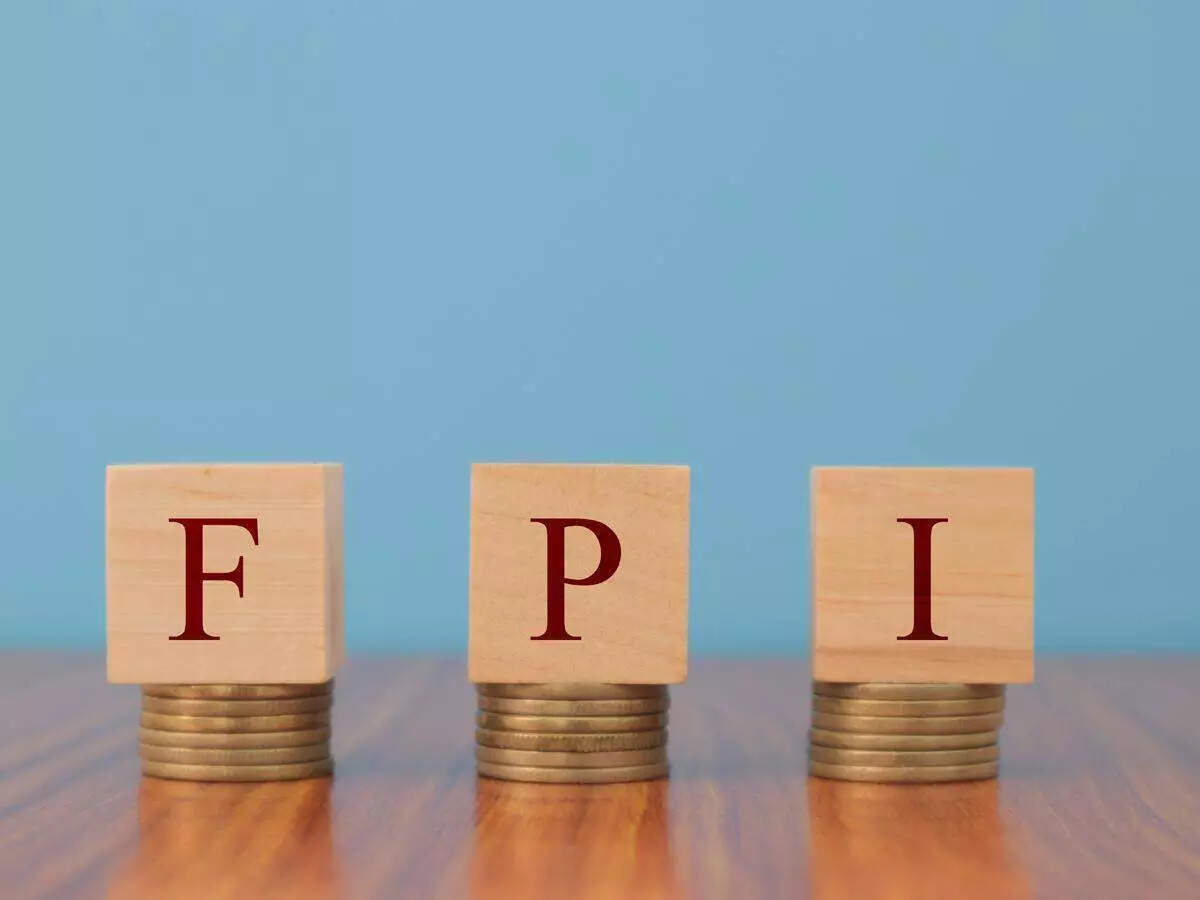 NEW DELHI: Foreign investors continue to desert Indian stock markets as they pulled out over Rs 9,600 crore this month so far on costlier valuation of domestic equities compared to other emerging markets.
The outflow comes following a net withdrawal of Rs 28,852 crore by Foreign Portfolio Investors (FPIs) in January. This was also the worst outflow in the last seven months, data with the depositories showed.
Prior to that, they made a net investment of Rs 11,119 crore in December and Rs 36,238 crore in November.
Going ahead, FPIs flow are expected to remain volatile as Indian equities given the increase in rate by central banks, Shrikant Chouhan, Head of Equity Research (Retail), Kotak Securities, said.
"I expect this flow (outflow) trend to continue until there is more clarity on the Adani issue, markets stabilize further and FPIs see more concrete signs of recovery in the Indian economy," Himanshu Srivastava, Associate Director – Manager Research, Morningstar India, said.
According to the data, FPIs withdrew a net sum of Rs 9,672 crore from equities in February 1-10.
One of the prominent reasons for this net outflow is higher valuation of Indian equities as against some of the other comparable markets. This has resulted in investments flowing out of Indian markets to other comparable markets such as Taiwan, South Korea, Japan among others, Srivastava said.
In addition, aggressive opening of China after series of lockdowns drew foreign investors towards its shores. Following the rigorous lockdowns, Chinese markets declined sharply, making them more appealing from a value standpoint, he added.
In terms of sector, FPIs have been buyers in autos and auto accessories, construction and metals and mining, while they have been consistent sellers in financial services, VK Vijayakumar, Chief Investment Strategist at Geojit Financial Services, said.
In IT, selling in early January has changed to buying in late last month and early February. It appears that the sustained FPI selling is slowly coming to an end, he added.
On the other hand, FPIs have invested Rs 2,154 crore in the debt markets during the period under review.
So far this month, FPI flows were mixed for emerging markets. India, Thailand and the Philippines witnessed outflows, while South Korea, Taiwan, and Indonesia attracted foreign investment.