Hajj: Indian enters Pakistan to complete his journey on foot to Saudi Arabia for Hajj | India News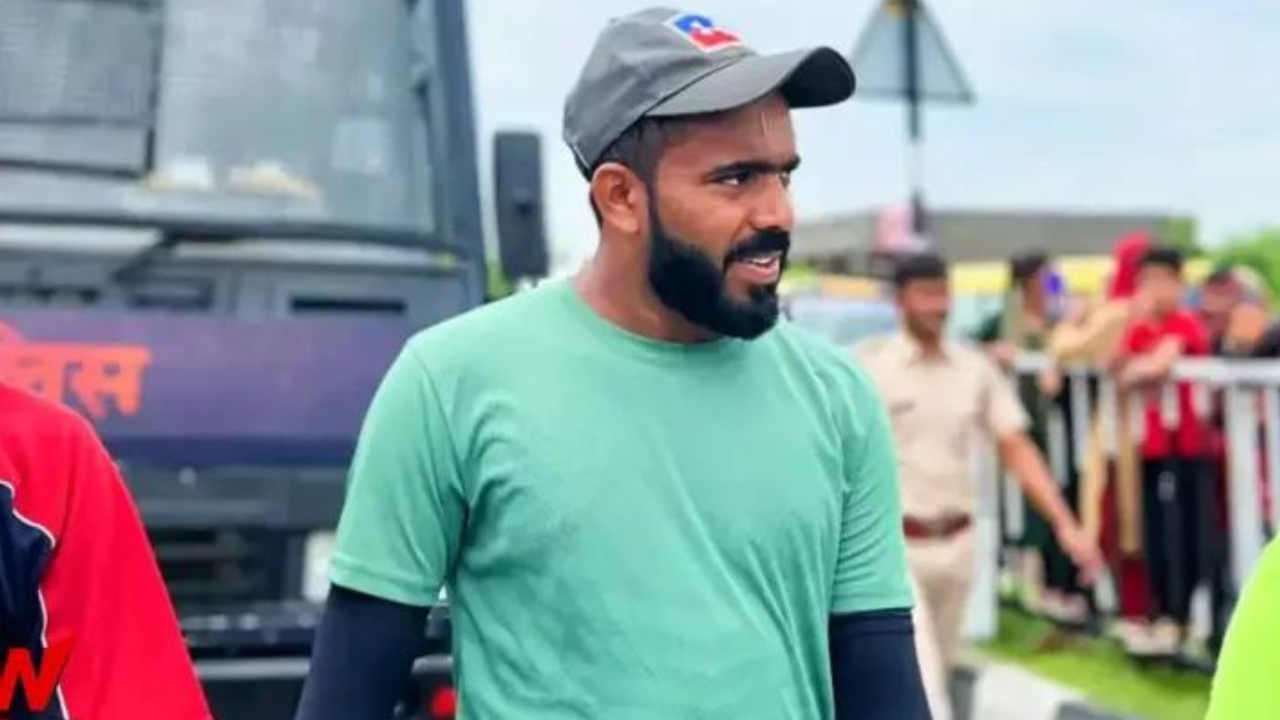 LAHORE: An Indian national, who was earlier denied a visa by a Pakistani court, entered the country on Tuesday to complete his marathon journey on foot to Saudi Arabia to perform Hajj.
Shihab Bhai, 29, arrived in Pakistan via the Wagah border and was welcomed by Sarwar Taj, who had filed a writ petition in the Supreme Court on behalf of Shihab, and Bhagat Singh Memorial Foundation Pakistan chairman Imtiaz Rashid Qureshi.
Qureshi told PTI that Shihab was very happy to get the visa to continue his journey to Mecca.
"He has brought a message of love, friendship and brotherhood," Qureshi said, adding he wanted to organise an event in Shihab's honour on the premises of Lahore High Court but could not do so because of security issues.
Shihab, who hails from Kerala, embarked on a 3,000-km journey on foot in October last year from his home state to the Wagah border where he was stopped by Pakistan's immigration authorities as he did not have a visa.
"Shihab pleaded before the immigration authorities that he was going to perform Hajj on foot and had already travelled 3,000 kms and should be allowed to enter the country on humanitarian grounds. He wanted a transit visa to reach Saudi Arabia via Iran," a Federal Investigation Agency official had said.
Hajj is an annual Islamic pilgrimage to Mecca in Saudi Arabia, considered the holiest city for Muslims.
Taj, a resident of Lahore, filed a petition in the Lahore High Court (LHC) requesting that Shihab be granted a transit visa to allow him to travel to Saudi Arabia.
He argued that just like the Pakistan government issues visas to Sikh pilgrims from India to take part in the birth anniversary of Guru Nanak and on other occasions, it should also grant a visa to Shihab.
The LHC dismissed his petition, observing that the "petitioner was not related to the Indian citizen, nor did he hold his power of attorney to approach the court."
Taj later challenged the decision in the Supreme Court of Pakistan.