Harris says 'violence must stop' after Monterey Park shooting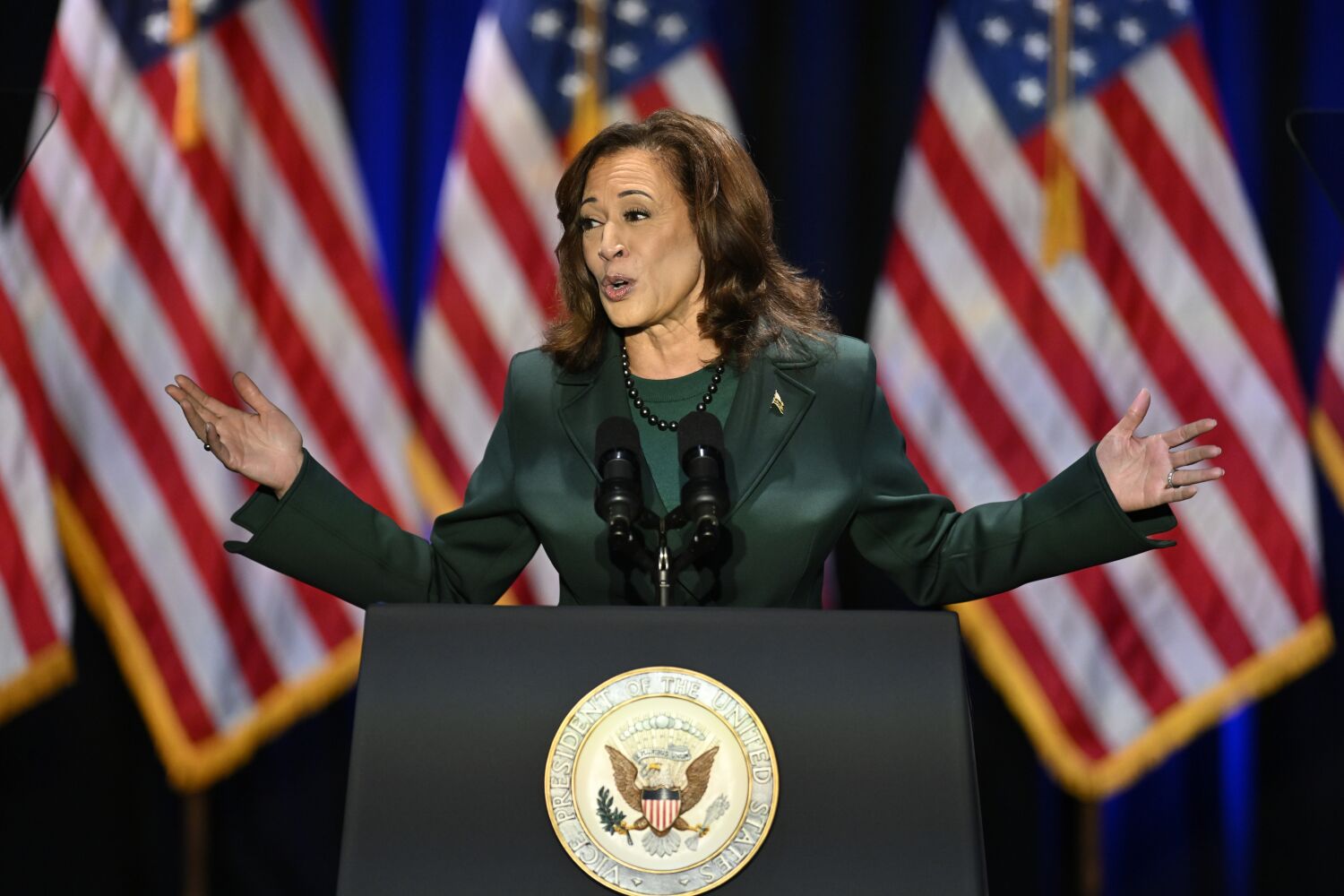 WASHINGTON — 
Vice President Kamala Harris declared "this violence must end" on Sunday as she publicly weighed in on a mass shooting in Monterey Park that left 10 people dead and injured 10 others.
Before delivering a speech on abortion rights in Tallahasee, Fla., to mark the 50th anniversary of Roe vs. Wade, Harris said she wanted to address "the tragedy of what happened in my home state."
"Yet another community has been torn apart by senseless gun violence," said Harris, a former California senator and state attorney general. "All of us in this room and in our country understand this violence must stop."
A gunman opened fire Saturday night on a ballroom dance studio in Monterey Park, about seven miles east of downtown Los Angeles. The shooting occurred as tens of thousands gathered nearby for the start of a two-day Lunar New Year festival, which Harris called "a time of cultural celebration." The festival is one of the largest holiday events in the region.
L.A. County Sheriff Robert Luna said it was too early to tell whether the festival was connected to the shooting.
Luna released photos of a suspect on social media, identifying him as an Asian man, about 5 foot 10 and weighing 150 pounds, who should be "considered armed and dangerous." Images showed the man in a black leather jacket, a black-and-white snow hat and glasses.
President Biden tweeted on Sunday he was "monitoring the situation closely as it develops" and urged the community to follow guidance from local authorities.
"Jill and I are praying for those killed and injured in last night's deadly mass shooting in Monterey Park," he wrote.
Earlier on Sunday, White House officials said that the president, who is spending the weekend at his vacation home in Rehoboth Beach, Del., had been briefed on the shooting by homeland security advisor Liz Sherwood-Randall. The president directed her to "make sure that the FBI is providing full support to local authorities," according to the administration officials.
The vice president said she and Second Gentleman Doug Emhoff joined the Bidens in "mourning for those who were killed, as we pray for those who are injured, and as we grieve for those many people whose lives are forever changed."