How an Apple AirTag helped a US man track his stolen Toyota Camry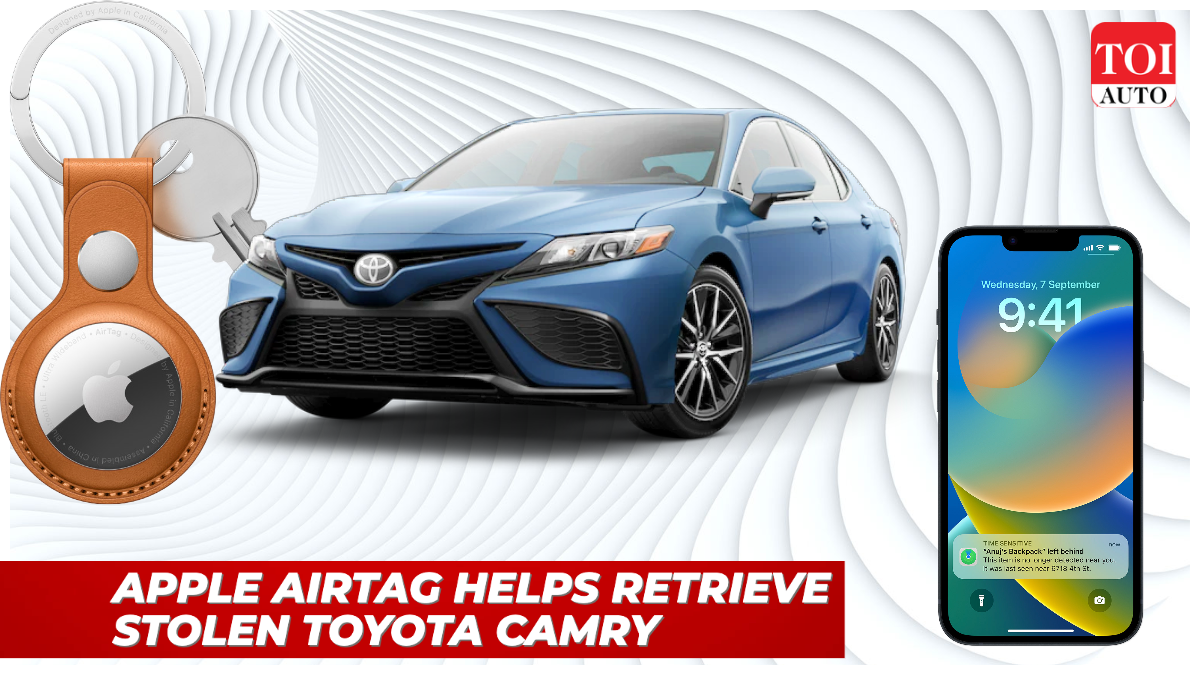 Tech giant
Apple
's AirTag has helped to track a stolen car in the US state of North Carolina.
Police were able to track down the stolen car because of the owner's AirTag inside, but the thieves then crashed it during the high-speed chase, reports AppleInsider.
Antar Muhammad's Toyota Camry was stolen by three thieves, which was later discovered by the neighbour's doorbell camera's footage.
"We woke up, and I looked outside and I asked my wife, 'Hey, do you know your car's no longer in the driveway?'" Muhammad was quoted as saying.
Muhammad also mentioned that he puts AirTags in everything, from the car to new luggage.
"I'm able to pinpoint exactly where it's at and actually to zoom in and almost precisely pick out the parking space the car was in," he added.
The thieves were arrested and guns found in the car were taken by police, the report said.
In June last year, AirTags had helped a man locate and recover his stolen Range Rover in Canada.
Meanwhile, last month, the tracking device had helped to rescue a dog that was lost in the major floods in California, by leading rescuers to his location.
–IANS