How Tesla's latest price cuts could spell losses for money losing EV startups in the US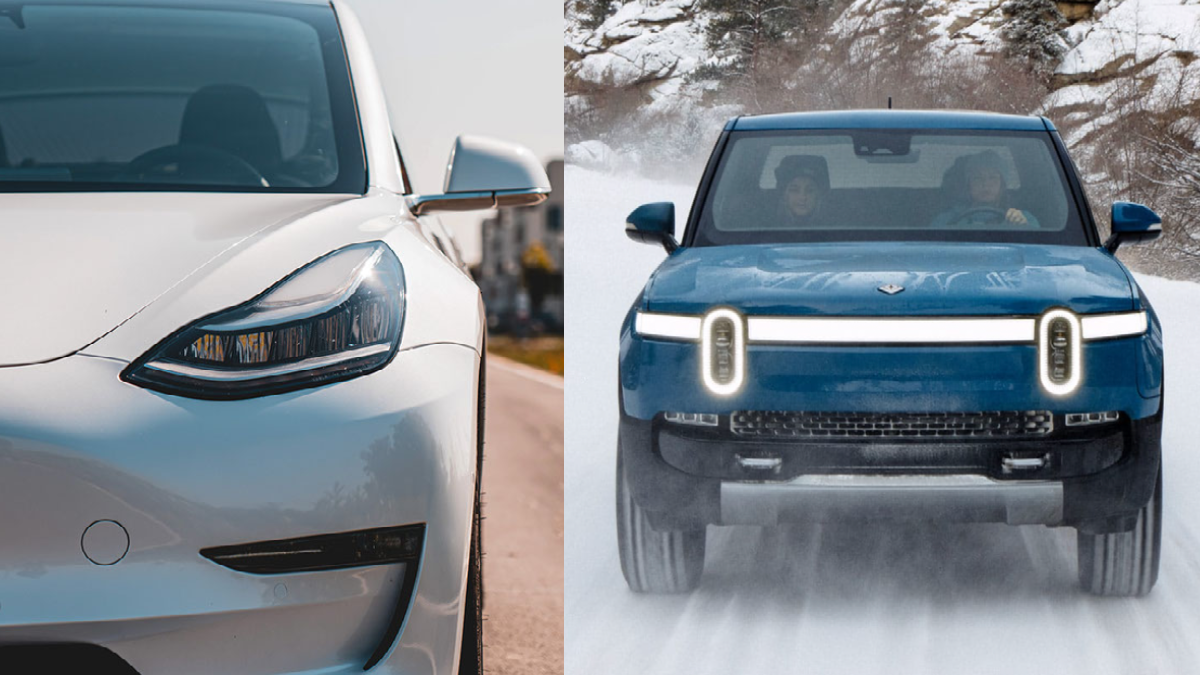 By Akash Sriram
A price war in electric vehicles started by market leader
Tesla
Inc has made it much more difficult for money-losing U.S. startups like Rivian Automotive Inc and Lucid Group Inc to grab share in an industry competing for shrinking consumer wallets.
Tesla's move last week to slash prices globally on its EVs by as much as 20% could draw new buyers to electric cars in the industry, but also will force other automakers to respond with lower prices or risk getting left behind, analysts and investors said.
Some startups may not be able to afford lower prices as they struggle with staggering raw material and production costs combined with far lower output than the Elon Musk-led Tesla, which delivered more than 1.3 million vehicles last year.
Tesla's move will "strengthen their … competitive advantage over other automakers," CFRA Research analyst Garrett Nelson said.
The struggles of most startups are a far cry from their initial public offerings over the past few years, when investors believed these companies would take over the EV market and echo the heady valuation Tesla has sported in the past.
'GAME OF THRONES' FOR EV STARTUPS
Both Rivian and Lucid have yet to turn a profit. Together they delivered more than 24,000 cars last year, with Rivian spending more money on making each car than the selling price of that vehicle.
The company's cost of goods sold was about 2.7 times its revenue in the last reported quarter, while Lucid's cost of revenue was about 2.5 times its sales.
Still, Rivian had $13.8 billion in cash at the end of the third quarter – the most among the U.S. EV startups. Lucid had the second-highest cash reserves with $1.26 billion, and it raised another $1.52 billion in the fourth quarter.
That gives the companies a sizeable production runway at a time peers Faraday Future and British EV startup Arrival have been seeking funding and have warned they might not be able to sustain operations through 2023.
"It's a 'Game of Thrones' battle for EV startups and they face some dire options over the next 12 to 18 months if they do not succeed in their financial targets," said Wedbush Securities analyst Daniel Ives. "We would expect some … losers that face the prospect of consolidation or possibly worse on the horizon."
A clearer picture of their balance sheets is expected when these companies report fourth-quarter earnings.
Rivian declined to comment, while Lucid did not respond to a request for comment.
Lucid aims to target the luxury and sport-luxury sedan segment of the EV market, with its cars starting at over $87,000, which is $8,000 less than the base version of Tesla's Model S sedan after the January discounts.
Lucid, headed by former Tesla executive Peter Rawlinson, has not announced plans for a mass-market car to rival Tesla's Model 3 and Model Y, which start at about $44,000 and $53,000, respectively.
Rivian sells its R1T pickup truck at a starting price of $73,000 while its R1S SUV starts at $78,000.
The company, whose largest shareholder is Amazon.com Inc, does not plan on selling cheaper cars that it will build on a next-generation R2 platform before 2026. The platform will support higher volumes and be less expensive than the vehicles built on the R1 platform, Rivian says.
Tesla's price cuts come just months after contract manufacturer Magna Steyr began production of Fisker's Ocean SUV, which starts at $37,499 and makes it more vulnerable, analysts said.
Fisker declined to comment.
Lordstown Motors, which in May sold a significant chunk of its assets to contract manufacturer Foxconn to raise funds, said its Endurance pickup targets the commercial fleet market only.
(Reporting by Akash Sriram in Bengaluru, Writing by Aditya Soni; Editing by Ben Klayman and Matthew Lewis)