Hyderabad E-Motor Show: Pininfarina GT Battista electric car unveiled, readies for Formula E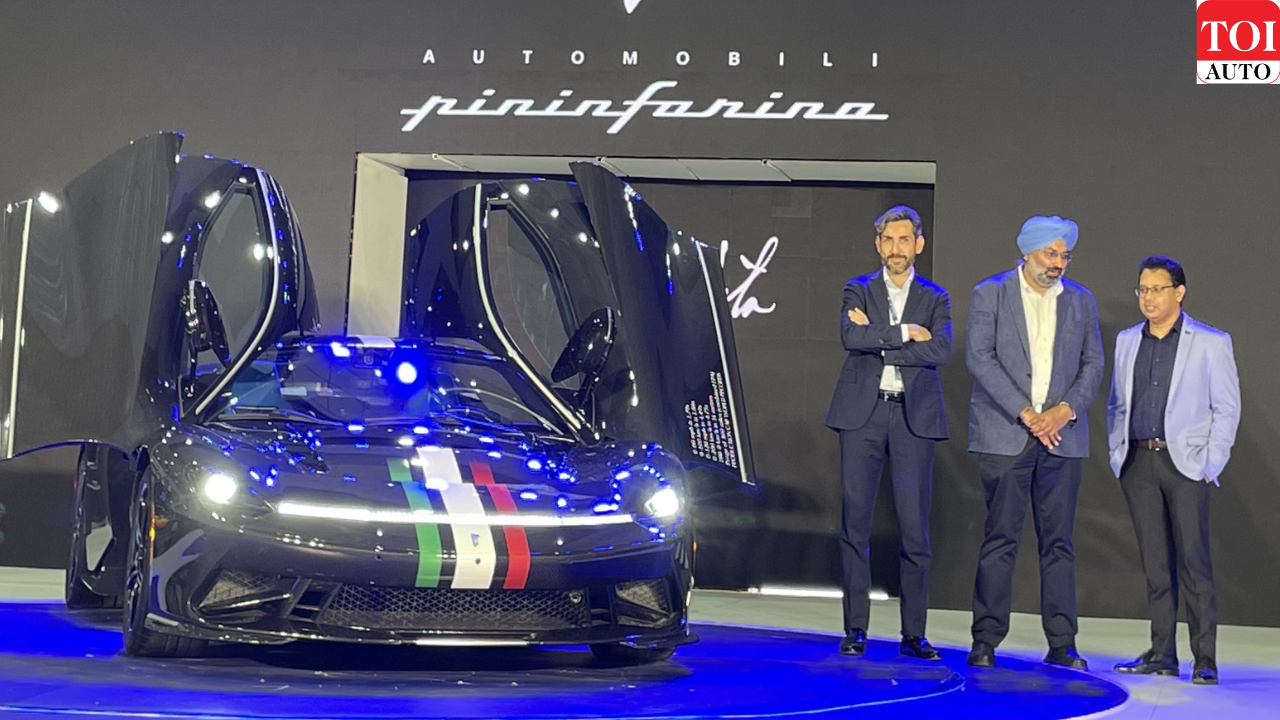 Italian luxury car manufacturer Automobili Pininfarina unveiled the GT Battista all-electric car at the Hyderabad E-Motor Show. The electric car will be a part of India's first Formula E Grand Prix that will be held on February 11, 2023. Manufactured in Italy, the GT Battista is officially the fastest-accelerating car in the world, says the media release.
"Telangana has always stood for development and innovation with sustainability at its core. I strongly believe that Electric Vehicles are the future of sustainable mobility, and the State is actively promoting adoption of electric vehicles for a greener future," says Sujai Karampuri, Director of Electronics, Semiconductors and Advanced Chemistry cell, Government of Telangana.
Further he added, "Telangana has a rich association with the
Mahindra Group
, and we are proud of Mahindra for getting such cutting-edge technology in electric mobility."
Gurpratap Boparai, CEO, Europe Business, Mahindra & Mahindra said, "Battista represents the pinnacle of technology in electric vehicles in its truest form. As the car is set to participate in the Hyderabad E Prix circuit, it will also mark its debut in India."
2023 BMW 740i: Unbelievably luxurious backseat experience | TOI Auto
Paolo Dellacha, CEO, Automobili Pininfarina said, "We are really excited to be at the Hyderabad E-Motor show. We are strengthening our collaboration with Mahindra Group for the future, and we look forward to sharing more exciting news."
The Hyderabad E-Motor Show is being organised from 8-10th February 2023 at Hitex Exhibition Centre. Commercial EV manufacturers, energy storage companies, charging infrastructure and EV component manufacturers are displaying their products at the Hyderabad E-Motor Show.