India bans 200-plus Chinese mobile apps in boon for Paytm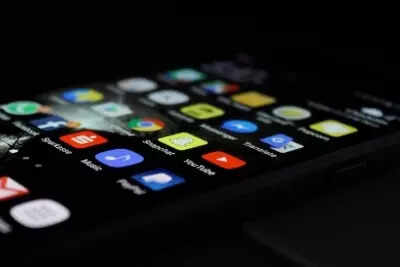 India has issued orders to block a further 232 apps and websites, most of which were linked to China, in a sign that relations remain fraught between Asia's two largest countries years after a deadly border skirmish. The federal tech ministry has given orders to remove 138 betting and gambling apps, and 94 credit services, a person familiar with the matter said. The order originated from the interior ministry, which oversees domestic affairs such as national security, the person said, asking not to be identified as the orders haven't been made public. The blocked apps, which include several of Indian origin, were suspected of transferring data to China, the person said.
Indian digital payments leader Paytm soared its most on record on Tuesday on the news, which was first reported by local media including the Economic times. The lending apps to be banned included its rivals such as Naspers Ltd.-backed PayU's LazyPay, the newspaper reported, citing anonymous sources.
Shares of Paytm parent One 97 Communications Ltd., which is backed by Ant Group Co., soared as much as 20% in early trade. On Monday, the Economic Times reported the government had blocked scores of lending apps and other services linked to China. The news that emerged just days after Paytm reported narrower losses.
"Due to unavoidable circumstances our website and app are currently unavailable via a few internet service providers. Please be assured that we are doing everything to resolve the issue," PayU said in an emailed statement, without elaborating. India's tech ministry didn't respond to a request for comment.
Prime Minister Narendra Modi's administration has moved to bar Chinese tech giants from the massive Indian market after more than a dozen Indian soldiers died following a clash between the two nuclear-armed neighbors on a disputed Himalayan border. It has banned hundreds of services, including Tencent Holdings Ltd.'s WeChat and ByteDance Ltd.'s TikTok, as relations between the two countries fray.
India's central bank has also tightened digital lending regulations after it found some apps were allegedly flouting norms and harassing customers.
PayU's buy-now-pay-later service LazyPay had been blocked by the tech ministry order, the Economic Times newspaper reported. Another lending platform, Kissht, was unavailable in India.
India is also moving to rein in Chinese firms in other arenas. It's considering restricting Chinese smartphone makers from selling devices cheaper than 12,000 rupees ($150) to kickstart its faltering domestic industry, dealing a blow to brands including Xiaomi Corp.