Jaguar TCS Racing readies for Formula E 2023 Hyderabad E-Prix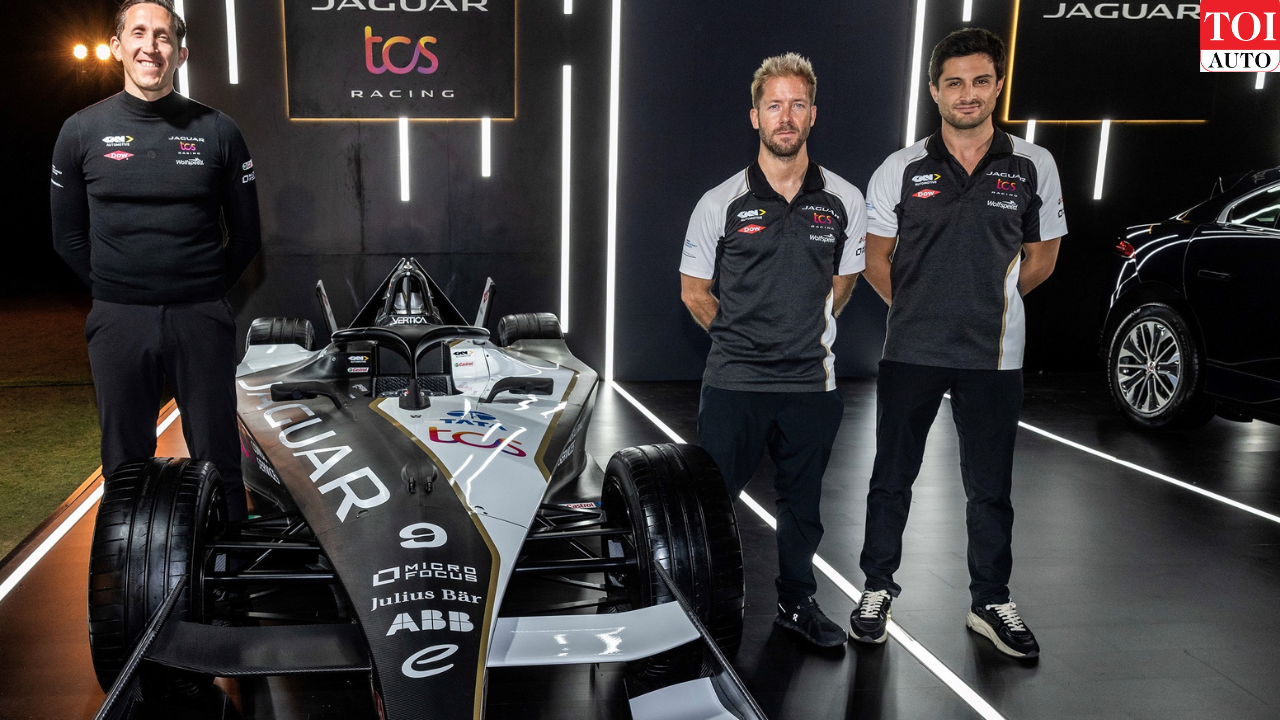 Jaguar TCS Racing is all set to debut the Jaguar I-TYPE 6 at the 2023 ABB FIA Formula E World Championship in Hyderabad, India for the first time. Ahead of the Greenko Hyderabad E-Prix scheduled on February 11, 2023, we had an interaction with Mitch Evans about the event and racing in India. Watch the video.
Mitch Evans, Jaguar TCS Racing talks about Hyderabad Street Circuit & racing in India | TOI Auto
The racing championship is going to be held on India's first street circuit, located on the shores of the Hussain Sagar lake. In the racing event, Jaguar TCS Racing drivers – Mitch Evans and Sam Bird are aiming to secure further points and podiums following positive performances at the Diriyah double-header in January.
Jaguar TCS Racing also announced a new partnership with AERO who joined as an Official Supplier. AERO offers an alternative to traditional car paint by using advanced, film-based material technologies with sustainable manufacturing and application processes. AERO's self-healing film system is used on the new black, white and gold asymmetric livery of the Jaguar I-TYPE 6.
AERO's technology is based on urethane film chemistry, providing better toughness than other coating systems and is 60% lighter than spray-applied paints, says the official statement.
"Ever since the 2023 race calendar was announced, Hyderabad has been one of the tracks that the whole team has been looking forward to. The next three race locations are new in Formula E and we enjoy the challenge of new circuits as a team. Hyderabad is a new opportunity for our drivers and engineers to take on and importantly it's also a home race for Tata and our title partner, TCS," says James Barclay, Jaguar TCS Racing, Team Principal.
"The team has spent valuable time working on the simulator to familiarise ourselves with this new track. It looks fantastic: it has decent tarmac with just a few bumps from the start/finish line on the way up to T1. There is a complex and interesting entry to T3, and several corners have tricky combined entries and exits. On top of that, we will experience ambient temperatures of around 30 degrees so it will be a challenge for the drivers," says Phil Charles, Jaguar TCS Racing Technical Manager.
Jaguar TCS Racing will compete in round four of the 2023 ABB FIA Formula E World Championship in Hyderabad, India on 11 February 2023 at 3 pm. Stay tuned to TOI Auto for more updates on the Formula E 2023 Hyderabad E-Prix!