Lapcare: Lapcare LHP-400 multimedia playback headset launched in India: Price, features and more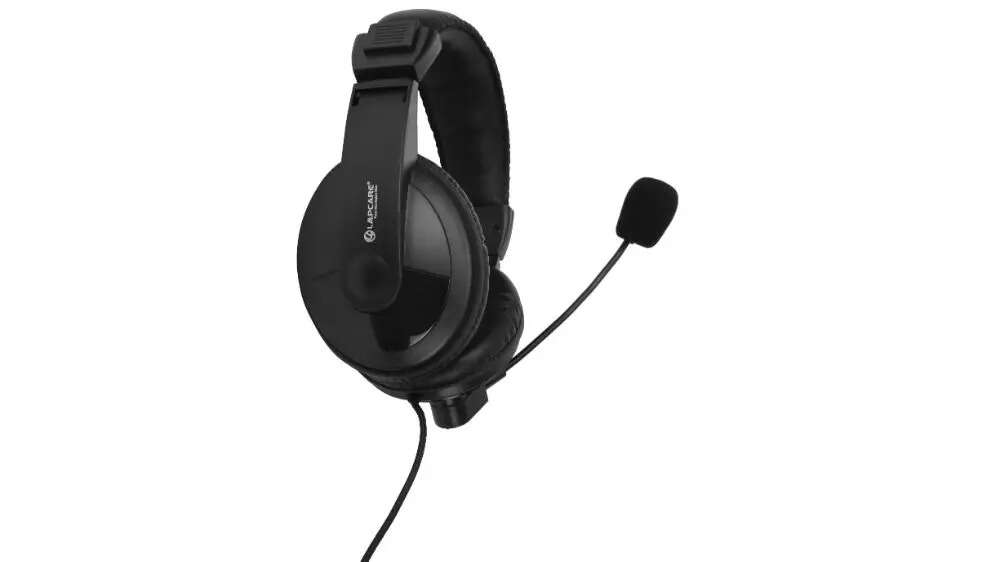 Consumer electronics brand Lapcare has expanded its audio products portfolio with the launch of a new multimedia wired LHP-400 headset with mic in india. LHP-400 multimedia headset with mic is equipped with active noise cancellation (ANC) which enhances the sound quality of the stereo channel. Here are the price, features and specs of the newly launched headset.
Lapcare LHP-400 headset: Price and availability
Lapcare LHP-400 headset is priced at Rs 1,299. Interested buyers can purchase the headset online via Amazon and Lapcare websites. The headset is also available offline at retail stores across the country.
Lapcare Multimedia Headset LHP-400: Specifications
The LHP-400 headset comes with a built-in microphone, which allows users to make phone calls or participate in online meetings. The headset also features a comfortable design, with soft earpads and an adjustable headband for a customised fit.
The headset has a 40mm driver size and comes with an active noise cancellation (ANC) feature. The headset has an over the ear pattern with a 1.8 meters cable length. Connectivity options on the headset include, USB A plug and 3.5 mm audio jack. It has a frequency range of 20Hz-20KHz. The headset weighs around 190 grams and is easy to carry.
"With LHP-400, we aim at making wearable tech more user friendly. While designing we kept in mind that there are many who use headphones due to ear infections and cannot have music fuzzing directly in their ear canal. Moreover, the purpose of headphones is defeated when there is sound leakage, especially when you are in a place like a library. LHP-400 offers the comfort of over-ear headphones coupled with the convenience of technology that prevents sound leakage. Moreover, the 40mm wire allows the users to even play on a playstation while using the headset," said Atul Gupta, managing director, Lapcare.