McManus: Chinese balloon complicates U.S.-China relations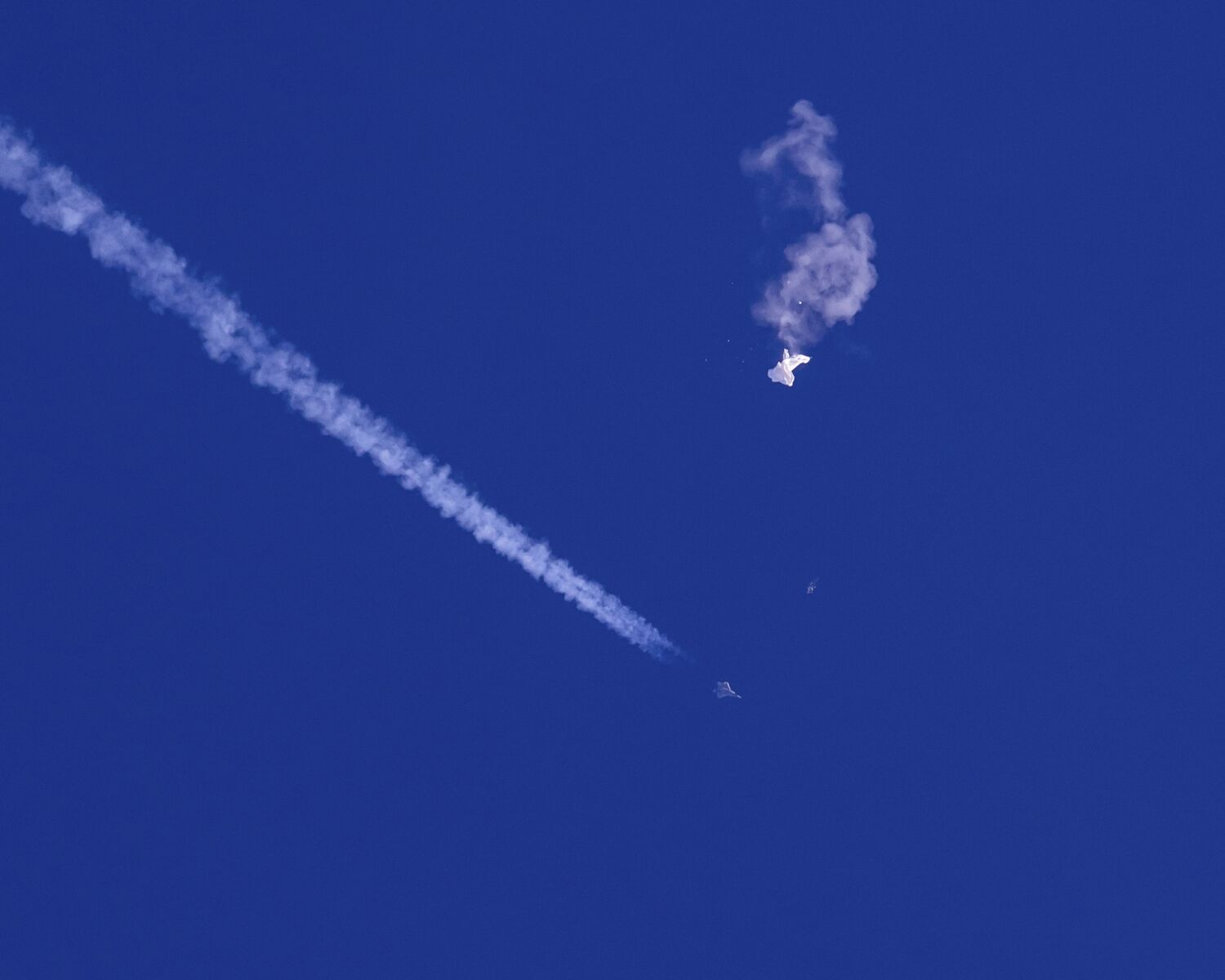 WASHINGTON — 
The Chinese balloon that floated across the United States this month, apparently on a mission to collect intelligence, began its journey as a curiosity. Then it became a political metaphor: a symbol of U.S. weakness to Republicans, a sign of President Biden's prudence to Democrats.
Now, a week after the U.S. Air Force shot it down, the errant balloon is gone, but its impact is still reverberating.
The incident, and the larger Chinese program it revealed, is a serious obstacle to one of Biden's top foreign policy goals: stabilizing the prickly U.S. relationship with Beijing.
The balloon may not have collected much useful intelligence. Pentagon officials say they took steps to cripple it, presumably including electronic jamming.
But as it ambled from Montana to South Carolina, the device became an all-too-visible reminder of the never-ending presence of Chinese espionage.
Biden administration officials denounced the overflight as a violation of U.S. airspace, and blacklisted the Chinese companies involved. Republicans charged that the balloon had posed an imminent danger to the nation's security. A few claimed without evidence that it might have been carrying bioweapons or a nuclear bomb.
China insisted the vehicle was a civilian weather balloon and demanded its return, accusing the United States of "political manipulation."
If the objects shot down off Alaska on Friday and over the Canadian Yukon on Saturday turn out to be more Chinese balloons, or if the U.S. Navy fishes surveillance equipment from the ocean off South Carolina, Beijing will only look guiltier.
The State Department has revealed that Chinese balloons have flown over more than 40 countries. U.S. officials are sharing intelligence about those flights with other governments, bolstering the international backlash against Beijing's ambitions.
In sum, it appears China has scored the espionage equivalent of an own goal. Its balloon program could collapse if the United States decides to notify other countries when lighter-than-air vehicles are heading their way.
But the stakes are far greater than spy-versus-spy drama. The balloon episode is a reminder that, just as in the Cold War, detente between nuclear powers is harder to manage than it looks.
"All the worst instincts, the goblins just below the surface, have been unleashed on both sides," said Bates Gill, a China scholar at the Asia Society in New York.
The United States and China compete head-to-head for influence not only in Asia, but around the world. Their armed forces face each other in the Western Pacific and the South China Sea.
The two countries are dangerously at loggerheads over Taiwan, which Beijing's leaders have long vowed to reabsorb.
At the same time, they share a massive, tangled economic relationship. And they occasionally try to cooperate on shared interests such as narcotics enforcement, climate change and pandemic prevention.
So much is at stake that Biden and Chinese President Xi Jinping formally agreed at a summit in November to put a floor under the relationship.
"I'm not looking for conflict; I'm looking to manage this competition responsibly," Biden said.
One of the first steps they agreed on was a visit to Beijing by Secretary of State Antony J. Blinken, scheduled for last weekend.
The balloon appeared, and Blinken called the trip off.
One of his goals, ironically, had been to improve communications to prevent minor incidents from turning into major crises.
But as the balloon soared across Montana, communications immediately broke down. When Defense Secretary Lloyd J. Austin III tried to telephone China's defense minister, nobody in Beijing took his call.
Now the two sides appear locked in a cycle of mutual recrimination that will probably continue at least as long as debris from the balloon is turning up.
Still, both governments seem willing to restart their dialogue. That's a good sign.
The Biden administration has asked China for assurances that the recent balloon flight will be the last, apparently as a condition for rescheduling Blinken's visit.
But experts on China think it's unlikely Beijing will make a public statement on that count, which would look like an admission that it lied about the "weather balloon."
Blinken may have to be satisfied with the U.S. announcing any assurances made by China. He should also ask for improved crisis communications, beginning with a promise that next time, someone will answer the phone.
Then he can head to Beijing and resume building that floor.
If he goes, some Republicans will inevitably accuse the administration of being soft on China. They'll say that no matter what.
"A path toward improvement is going to be hard to find," said Bonnie Glaser, a China expert at the German Marshall Fund. "It isn't certain that the relationship can get back on track. There are so many ways it can deteriorate. … But it's a good sign that both countries agree that they still want to try."
Americans should remember a lesson learned during 40 years of Cold War diplomacy with the Soviet Union: Talking with adversaries isn't a reward for good behavior. It's a means of preventing small crises from becoming big ones.
Our interest in managing the high-stakes competition with China is much larger than a balloon — even one big enough to carry three busloads' worth of spyware.