MG Motor India to upskill 25,000 students in four years under MG Nurture program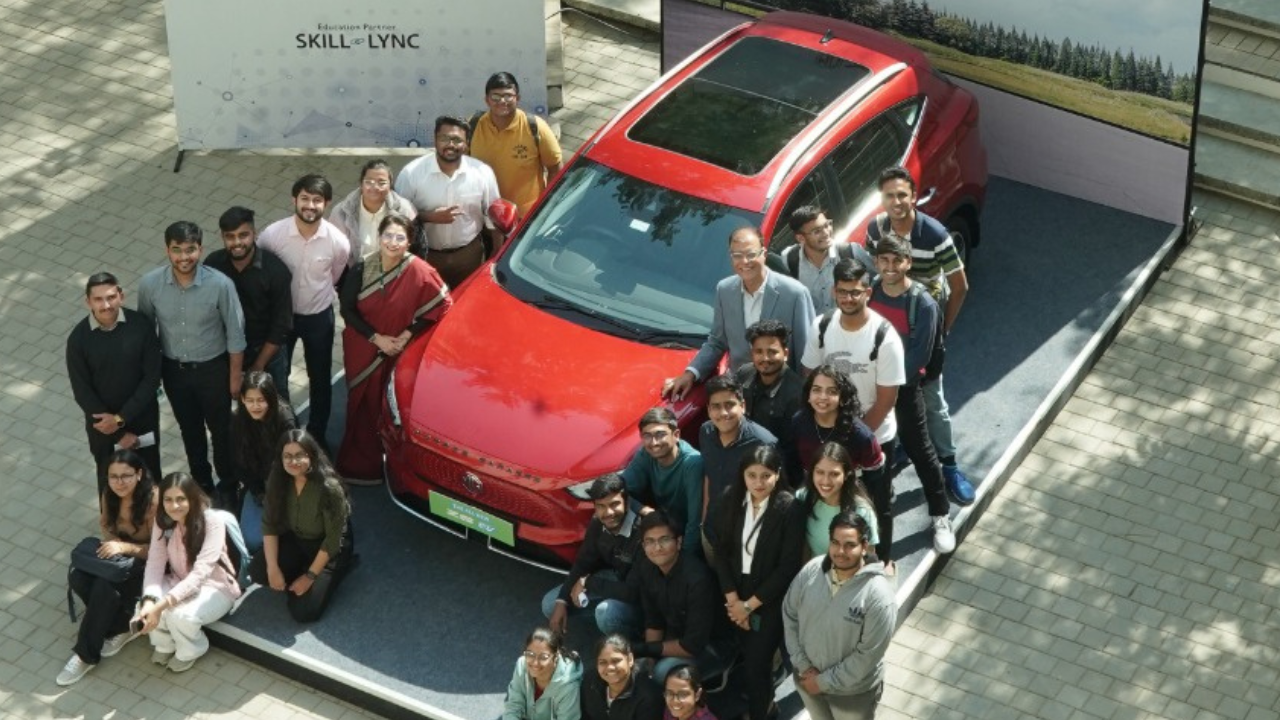 MG Motor India recently signed MOUs with 22 colleges as part of its MG Nurture program to upskill over 25,000 students in 4 years. MG Nurture is an initiative that intends to impart future-ready skills to students by way of hands-on and experiential training on EVs and autonomous and connected vehicles in various engineering colleges and ITIs across the country.
MG has initiated a paid internship program for 200 students across 79 cities followed by a one-year training for 200 engineering students at MG dealerships in India.
MG's hydrogen-cell powered Euniq 7 MPV with business class 2nd row | 2023 Auto Expo | TOI Auto
The company said that the skill development program will be conducted in association with technical institutes that will also include campus to corporate programs to help the students in honing their soft skills and making their transition to the corporate world easier.
MG Motor India has also provided over 13 connected cars / EVs to colleges in India for students to get practical learning experiences. Moreover, it also tied up with IIT Delhi and IIT Sonipat for a research program in the field of electric and autonomous vehicles.
"With MG Nurture, we intend to provide an impetus to creating a future-ready ecosystem in India with a skilled workforce,"says Rajeev Chaba, President, and Managing Director, MG Motor India.
He further added, "Enabling and empowering our youth through continuous skilling, reskilling, and upskilling so that they can contribute to society. The students who participate in this initiative will develop a greater potential and emerge as significant contributors to India's automobile industry."