Omega Seiki Mobility partners with Mufin Green to finance 7,500 electric three-wheelers by 2024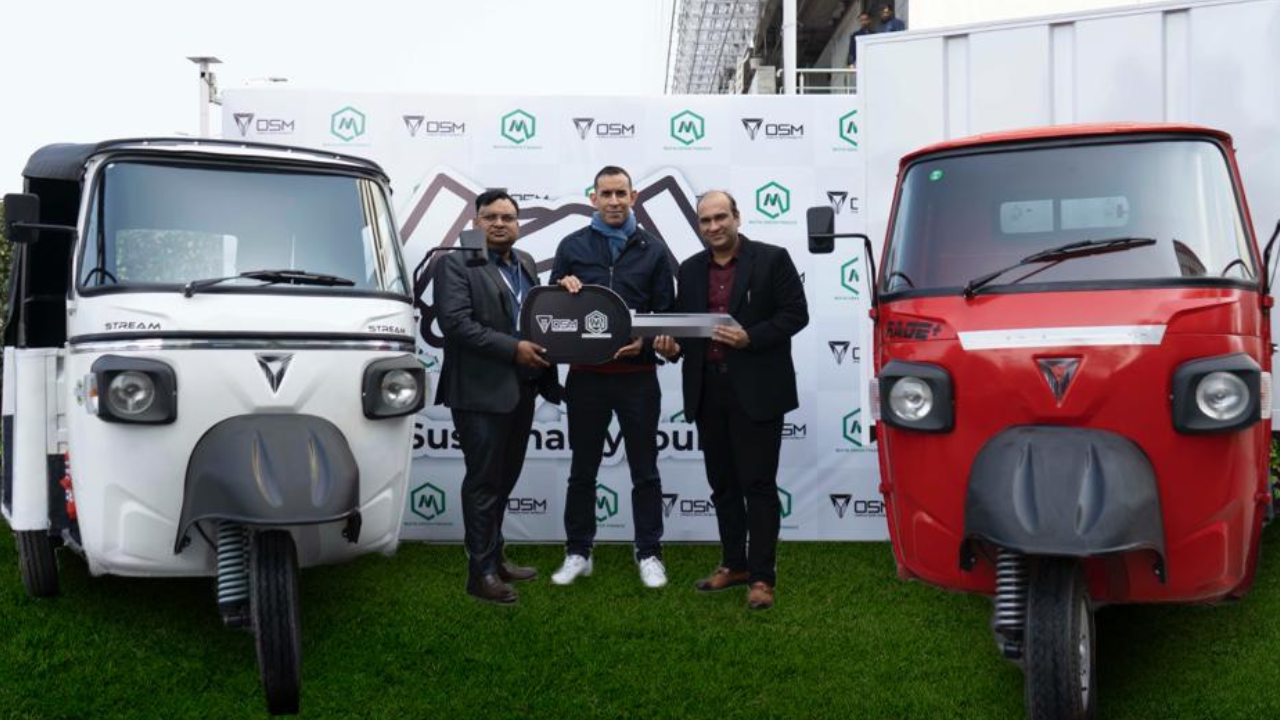 Omega Seiki Mobility today announced a partnership with Mufin Green Finance for providing lease financing solutions to its customers. Under this partnership, Mufin Green Finance will finance 3500 units of OSM cargo electric three-wheelers by 2023 and 4000 cargo and passenger electric vehicles by 2024.
Mufin Green Finance will finance over 300 crore worth electric vehicles of Omega Seiki Mobility, says the official statement
.
Customers can avail the financing facility across 140+ dealerships of Omega Seiki Mobility in India.
"Indian automotive market has shown a rising demand for electric vehicles and providing EV financing options would be a great way to accelerate India's transition to an electric future. We have an existing order book of over 35,000 electric cargo and passenger vehicles. We are happy to partner with Mufin Green Finance to assist our authorized passenger electric vehicle dealer and B2B partners with an exclusive financing program," says Uday Narang, Founder and Chairman, Omega Seiki Mobility.
"The partnership with OSM is a solid validation on our climate focused financing mission. We are focused on catering to the underserved or low-income segment and create a meaningful social and climate impact," says Kapil Garg, Chairman of Mufin Green Finance.
World EV Day: EXCLUSIVE first look at OSM Vicktor | 250km in a single charge | TOI Auto
Omega Seiki Mobility has its manufacturing facilities in Delhi NCR and Pune. Currently, the company is in the process of investing Rs 800 crore to set up two manufacturing facilities for manufacturing of EVs and its components.
Stay tuned to TOI Auto for more updates and subscribe to our YouTube channel to watch the latest car and bike reviews.