Rakhi Sawant's ex-husband Ritesh Interview: "No love life with her again, but she should get someone suitable" – Exclusive
Rakhi Sawant
's personal life is in doldrums again. The time was right to speak to her former husband Ritesh about what he thinks about her current fiasco with Adil Durrani.
Ritesh, who put out an Insta post talking a few things about Rakhi, was quite forthcoming. Click below to see the FULL INTERVIEW on video:


Here are the excerpts from our conversation with him.


We have read your Insta post. Why are you talking after such a long time, that too now, when Rakhi says she's under duress?
Rakhi has to speak. I know how she landed in the mess, but it is she who should speak up first. Then, I will come in. I know everything.
And look, people are wondering how it could happen to Rakhi once again. To be honest, didn't it happen to me twice, something very similar? Does that mean I am wrong? Similarly, Rakhi is not wrong.
And, she is very important to me. After my parents, it is she who has given me so much love and care.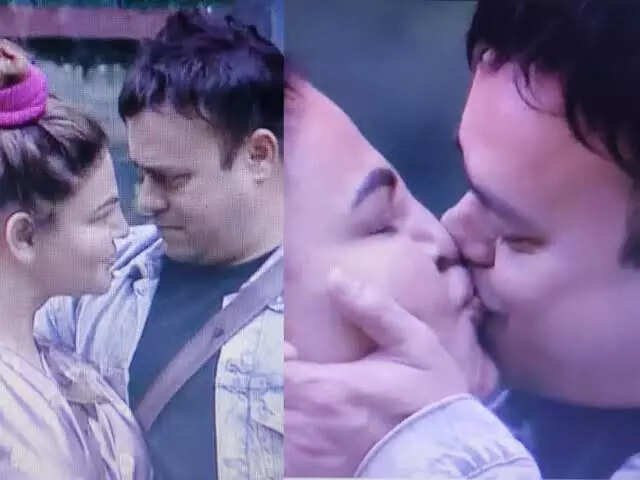 But you too deserted her and left in a huff, packing your bags- didn't you?
Whatever happened, happened. Yes, I did leave but I guess so much was happening around us that I felt from within that I needed a real break. So I went away to be with my parents.
And your marriage with her was not legal as you were still married to your first wife (Snigdha Priya)?
I don't want to talk about that now because the matter is in Court. But let me tell you that I have suffered pain twice and it was not easy.


Is your child from your first wife with you?
No, not with me.
Go on…
I tried explaining to Rakhi. She had called me from Greece sometime ago, I was in the UK then. I would never give wrong advice to Rakhi. I know she's not with me but I will never wish ill for her.
Trust me, I even texted Sherlyn Choprea to calm down as Rakhi is undergoing a lot of trouble.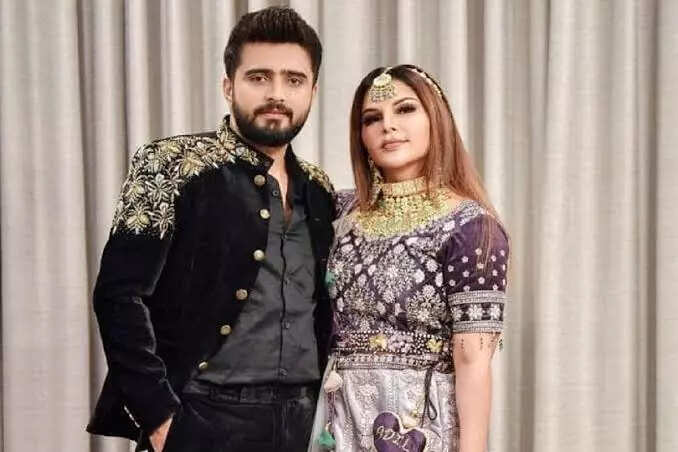 Did Rakhi share with you that Adil was beating her?
Yes, she did. I told her 'ek dhang ke ladke ko pakad jo tujhe sambhal sake'. As far as I am concerned, Rakhi knew everything about me, beforehand. So, I was never cheating her.
Would you like to be back with Rakhi?
No, I have ended my love life. I am a very emotional person. I don't want to undergo pain again.
Also here let me tell you, I never cheated on Rakhi. One of her close friends came into the vanity van and proposed to me. It's not that I had no options. In fact, I had a lot of options.
Rakhi alleges that Adil is in a relationship with a certain Tanu Chandel…
I would only advise her to choose her relationships closely. Jo ladka buttering karke aaye, usmein kahin na kahi kuch jhol hai.
FYI, he gave a demo car to Rakhi. She, not being much aware of things, believed him that it was a new car worth Rs 40 lakh.
And?
And, some friends of Rakhi spoiled it for us and got Adil into her life.
How do you know Adil? And since how long?
I don't know him per se, but I found out a lot of things about him. Then, he threatened me that he will come to Bihar. I told him 'okay, come along'.


Did he come to Bihar?
(Laughs) Itni uski himmat nahi hai ki woh Bihar aa jaye aur main bhi itna shareef nahin hoon ki uski sakhti bardasht karjaun.
By the way, he poisoned Rakhi's mind so she goes against me and he also hacked her password. His entire plan was to take away everything that belongs to Rakhi.
Any parting shot for Rakhi?
I would also like to advise Rakhi. She should take stock of her personal life, now. Doosron ki baaton mein aana chhod do (Don't get easily influenced by others).