Reliance Industries, Ashok Leyland unveil India's first hydrogen-powered heavy-duty truck at India Energy Week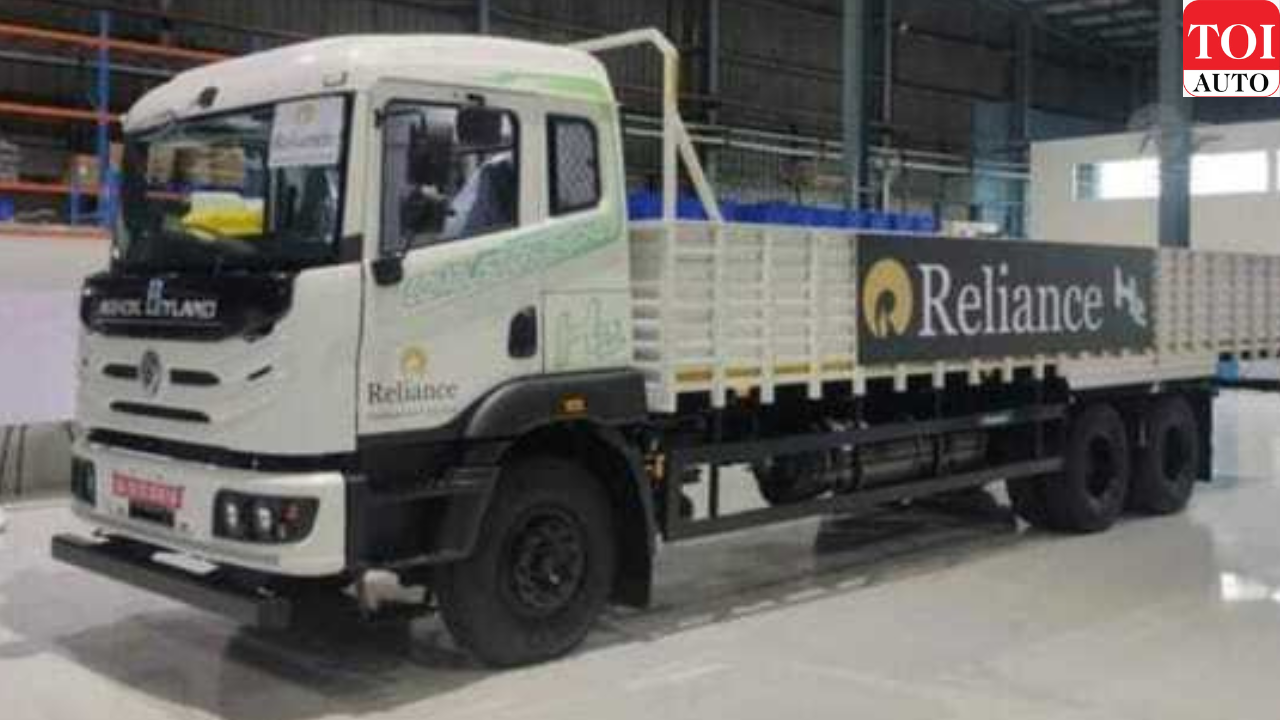 Mukesh Ambani-run
Reliance Industries Limited
(RIL) and
Ashok Leyland
unveiled India's first Hydrogen Internal Combustion Engine (H2-ICE) powered heavy-duty truck on Monday, February 7, 2023. India's first hydrogen-powered truck was flagged off by PM
Narendra Modi
in Bengaluru at India Energy Week.
The flagship company of Hinduja Group, Ashok Leyland and Reliance Industries, India's leading commercial vehicle manufacturer, were working on H2-ICE technology over the past year. The heavy-duty truck has been under testing since August 2022.
The Ashok Leyland H2-ICE truck range is powered by Hydrogen, maintaining overall architecture similar to a conventional diesel-based combustion engine. With a loading capacity of 19-35 tons, the H2-ICE heavy-duty truck helps quick migration to cleaner energy at relatively lower cost delta, says the official statement.
"Working with RIL, we have once again demonstrated our technological leadership, and our commitment to the Clean Mobility Mission," says Dr. N Saravanan, President and Chief Technology Officer, Ashok Leyland.
स्मार्ट और दमदार | Tata Yodha 2.0 और Intra V50 off-road driving experience | TOI Auto
Further, he added, "Our aim is to make India's alternate fuel segment self-reliant and be one of the flag bearers of the 'Atmanirbhar Bharat' campaign".
The H2-ICE technology seems to be promising for clean mobility; however, the cost is high owing to limited hydrogen fuel availability. The Central government is working on the National Hydrogen Energy Roadmap and promotional activities like the National Hydrogen Energy Mission.
Last month, Ashok Leyland showcased its futuristic vehicle range, powered by electric and hydrogen options at the Auto Expo 2023.
Stay tuned to TOI Auto for more updates and subscribe to our YouTube channel to watch the latest car and bike reviews.