Same clothes, same pose, similar malas and same photos: The indistinguishable wedding fashion of Bollywood | Hindi Movie News
The season of 'hush-hush' shaadis has been upon us for a few years now… every year we have a celebrity losing their single status to love. But why does it always feel like a repeat telecast of the last wedding we witnessed?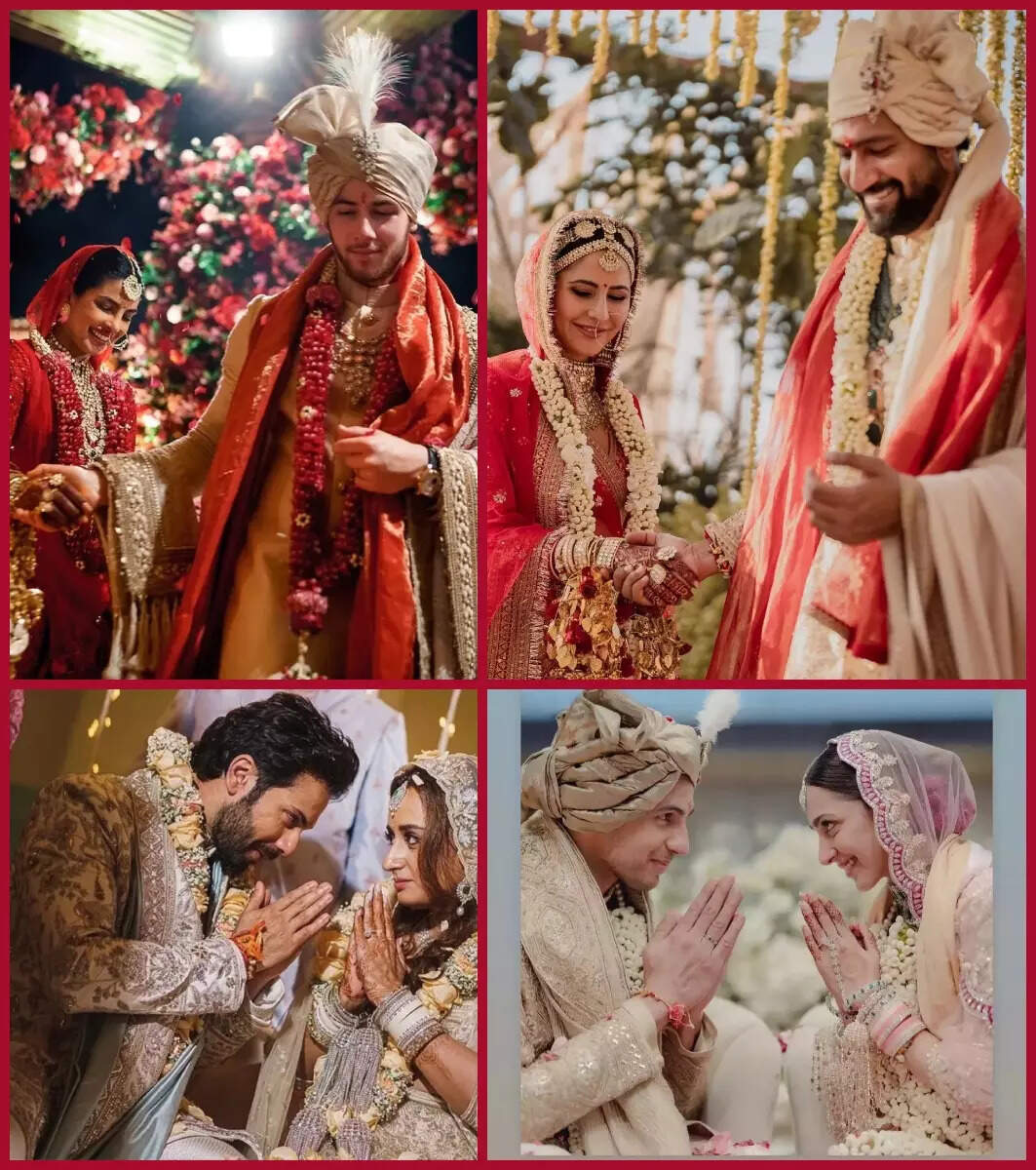 The denial after denial
Keeping everything a secret and yet letting out details is a perfect example of a whispering campaign. The media has the confirmed dates, destinations, guest list and what not… but celebrities refuse to even acknowledge that they are a couple! Anushka Shama denied her wedding to Virat Kohli till the last moment, while Shahid Kapoor took his fans by surprise, Katrina-Vicky, Alia-Ranbir, Kiara-Sidharth all followed suit… even when talks about their shaadi was all over the internet. Talk about open secrets and nothing beats Bollywood weddings.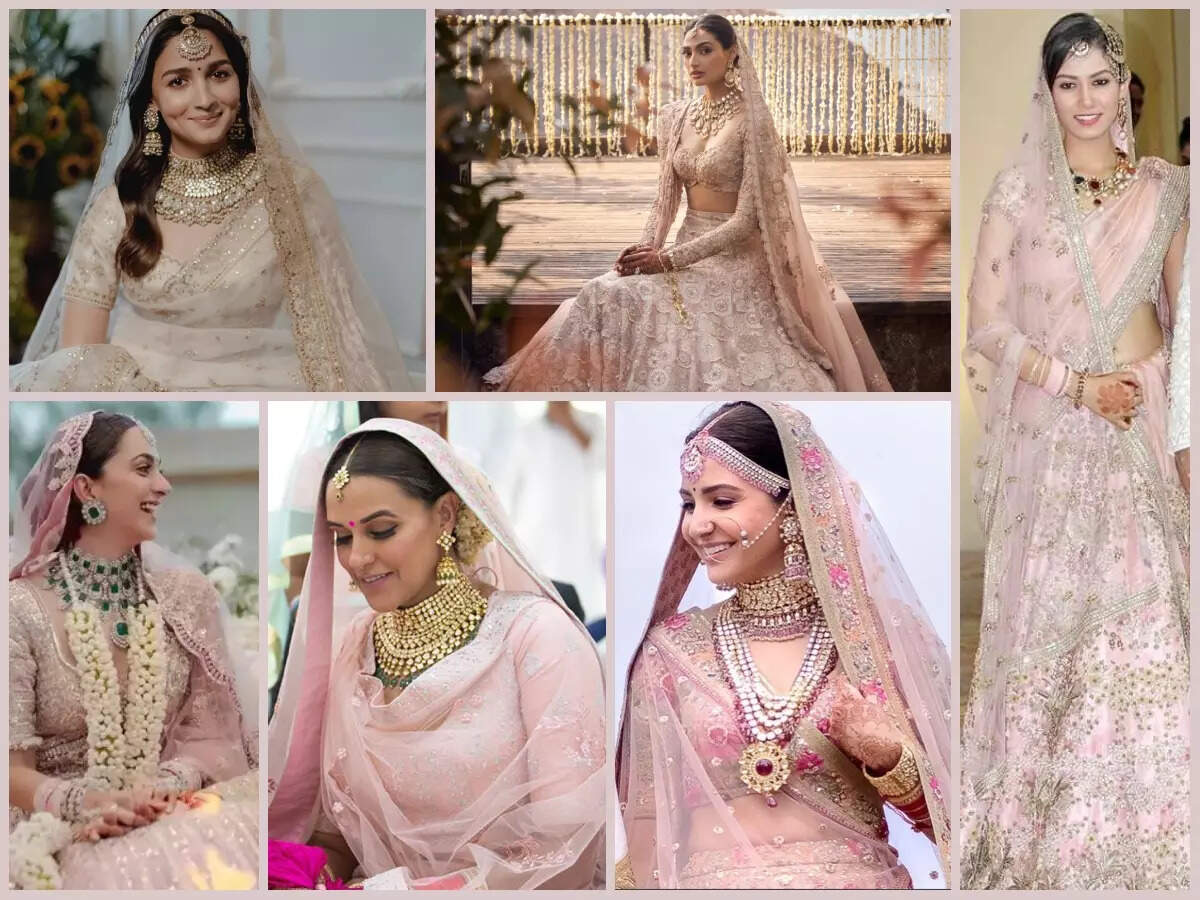 Meet the pastel brigade
Pastel wedding lehengas seem to be in fashion since forever now! After Mira Rajput impressed us with her pretty pink pastel bridal lehenga in 2015, Anushka Sharma wore the same shade for her shaadi in Tuscany and Alia Bhatt, Athiya Shetty, Kiara Advani, Natasha Dalal, Neha Dhupia, Neha Kakkar and many others followed suit. However, Sonam Kapoor, Priyanka Chopra and Deepika Padukone delighted us with their traditional red drapes.
Same pinch!
Blame it on the photographer or the wedding planners or the lack of new trends but all filmy weddings look the same shade. The usual pecks of love, sun-kissed clicks, posing around the fire and strikingly similar mogra garlands… despite different destinations, most Bollywood weddings seem to be woven through the same thread. Instead of the typical posing and picture-perfect moments, we yearn for the lesser seen, candid clicks which get lost in perfection. We love all the creativity in the captions hope to be served some more experimental and exciting wedding flavour in the future!