'Sane view', says Union law minister Kiren Rijiju of high court ex-judge's collegium criticism | India News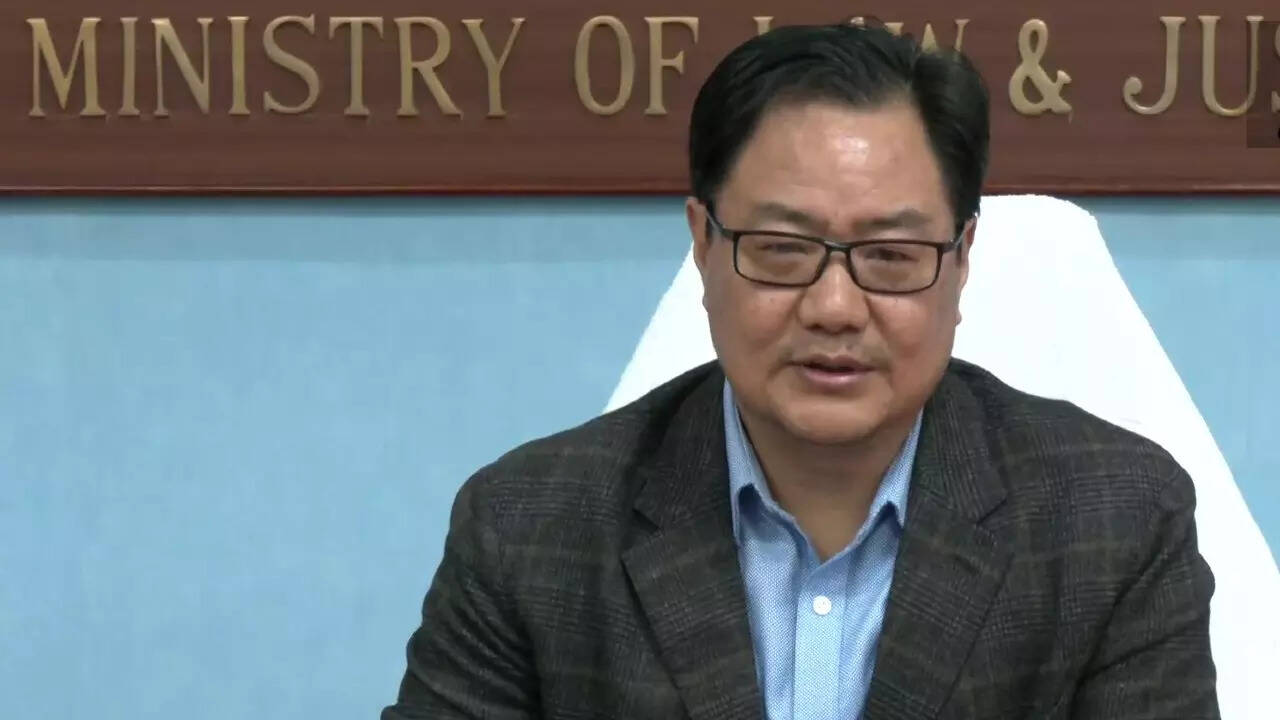 NEW DELHI: Amid the ongoing wrangle between the Centre and the judiciary over appointment of judges through the collegium system, Union law minister Kiren Rijiju on Sunday cited in his Twitter handle an interview of Justice RS Sodhi (retd), a former judge of the Delhi high court. Sodhi had remarked that the Supreme Court "has for the first time hijacked the Constitution" to such an extent that judges have decided to appoint judges, negating the role of the government.
Commenting on the interview, Rijiju tweeted: "Voice of a judge. . . Real beauty of Indian democracy is its success. People rule themselves through their representatives. Elected representatives represent the interests of the people and make laws. Our judiciary is independent and our Constitution is supreme. "
In his YouTube interview, Sodhi had said it's the lawmakers who have the right to frame laws. "If there's a deadlock between the government and the Supreme Court, who ultimately decides? It's the President. He appoints judges, and how does he do it? With the counsel of the council of ministers," he said, emphasising that Parliament is supreme in a democracy as its members are elected by the people of the country.
"Can you amend the Constitution? Only Parliament will amend Constitution. But, here, I feel the Supreme Court has for the first time hijacked the Constitution. After hijacking, they (SC) said: 'We will appoint (judges) ourselves and the government will have no role in it'," Sodhi had remarked.
Rijiju concurred with the views expressed by the ex-judge, saying, "Actually, majority of the people have similar sane views. It's only those people who disregard the provisions of the Constitution and the mandate of the people who think that they are above the Constitution of India. "
Sodhi also said the high courts are not "subservient" to the Supreme Court, but HC judges start looking towards the SC and turn subservient.