Shahid Afridi's take on Asia Cup stand-off: 'Even ICC won't be able to do anything in front of BCCI' | Cricket News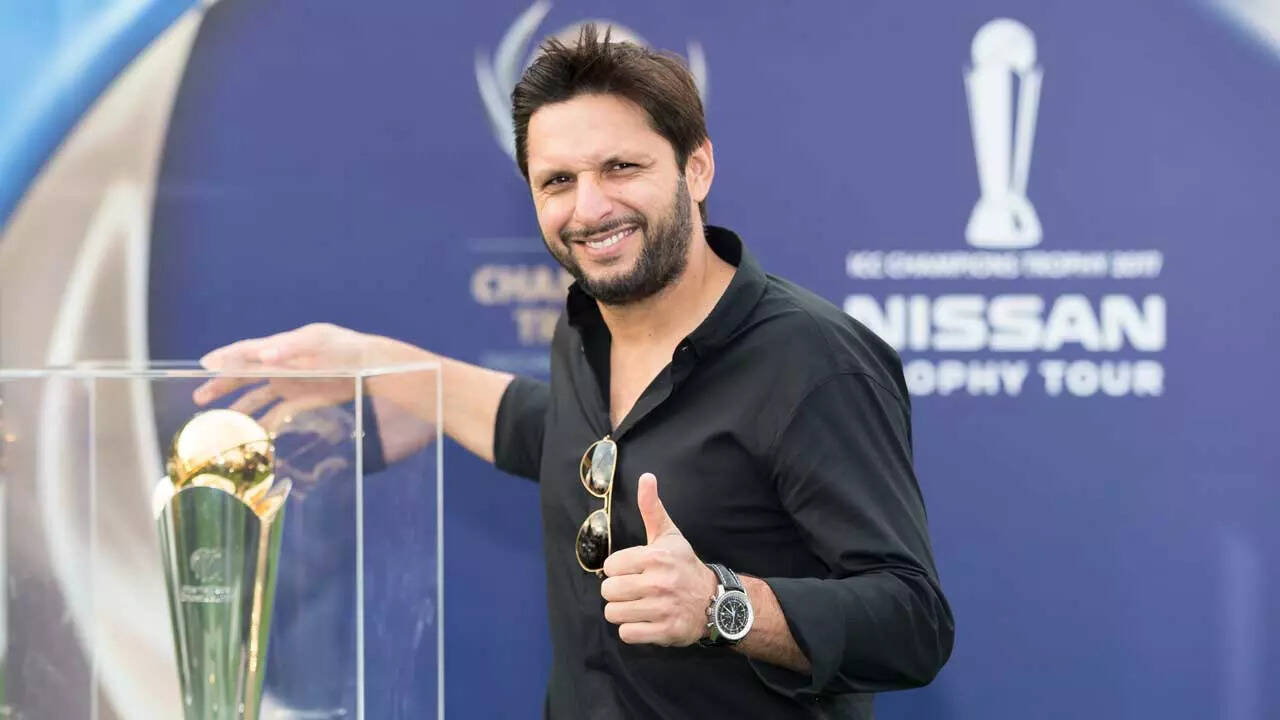 Former
Pakistan
all-rounder
Shahid Afridi
believes that even the International
Cricket
Council (ICC) won't be able to convince the Board of Control for Cricket in India (
BCCI
) on the issue of Pakistan being the hosts for the 2023 Asia Cup, which is now likely to move out of the country.
The BCCI has made it clear that the Indian team won't travel to Pakistan for the tournament because of the tense political relations between the two countries, and the Pakistan Cricket Board reacted by threatning to boycott the ODI World Cup to be held in India later this year.
The continental tourney is significant as it is scheduled just before the ODI World Cup, which India is hosting and Pakistan has threatened to boycott in a tit-for-tat riposte.
"I have no idea, will India visit Pakistan for the Asia Cup? Will we boycott the ODI World Cup in India? But we need to take a stand at some point or the other," Afridi told 'Samaa TV'.
"In this case ICC's role becomes crucial, they should come forward, but let me say it even ICC won't be able to do anything in front of BCCI," he added.
Afridi, one of cricket's biggest entertainers of his time with his power-hitting abilities and quick leg-spinners, said the BCCI is flexing its muscles because it has made itself "that strong".
"If anyone is unable to stand on his own feet and then the decision to make such strong calls is not easy. They have to look at plenty of things. India agar aankhe dikha raha hain (If India is flexing its muscles) or taking such strong stance, then they have made themselves that strong.
"So they are able to talk like this, otherwise they wouldn't have the courage. At the end it's about making yourself strong and then take decisions."
Afridi's remarks came following seasoned India off-spinner Ravichandran Ashwin's take on the contentious issue.
"Asia Cup was supposed to take place in Pakistan. But India has announced that if it takes place in Pakistan, then we won't be participating. If you want us to participate do change the venue. But we would have seen this happen many times.
"When we say that we won't go to their place, they will say that they will also not come to our place. Similarly, Pakistan has said that they will also not come to the World Cup. But however, I think it is not possible," Ashwin had said in a video shared on his YouTube channel.
"The final call might be that the Asia Cup is moved to Sri Lanka. This is an important lead-up to the 50-over World Cup. Many tournaments have taken place in Dubai guys. I will also be pleased if it is moved to Sri Lanka," Ashwin added.
The Asia Cup venue will be finalized in the Asian Cricket Council's next meeting scheduled in March.