Simple Energy inaugurates new EV plant with 10 lakh unit production capacity: Details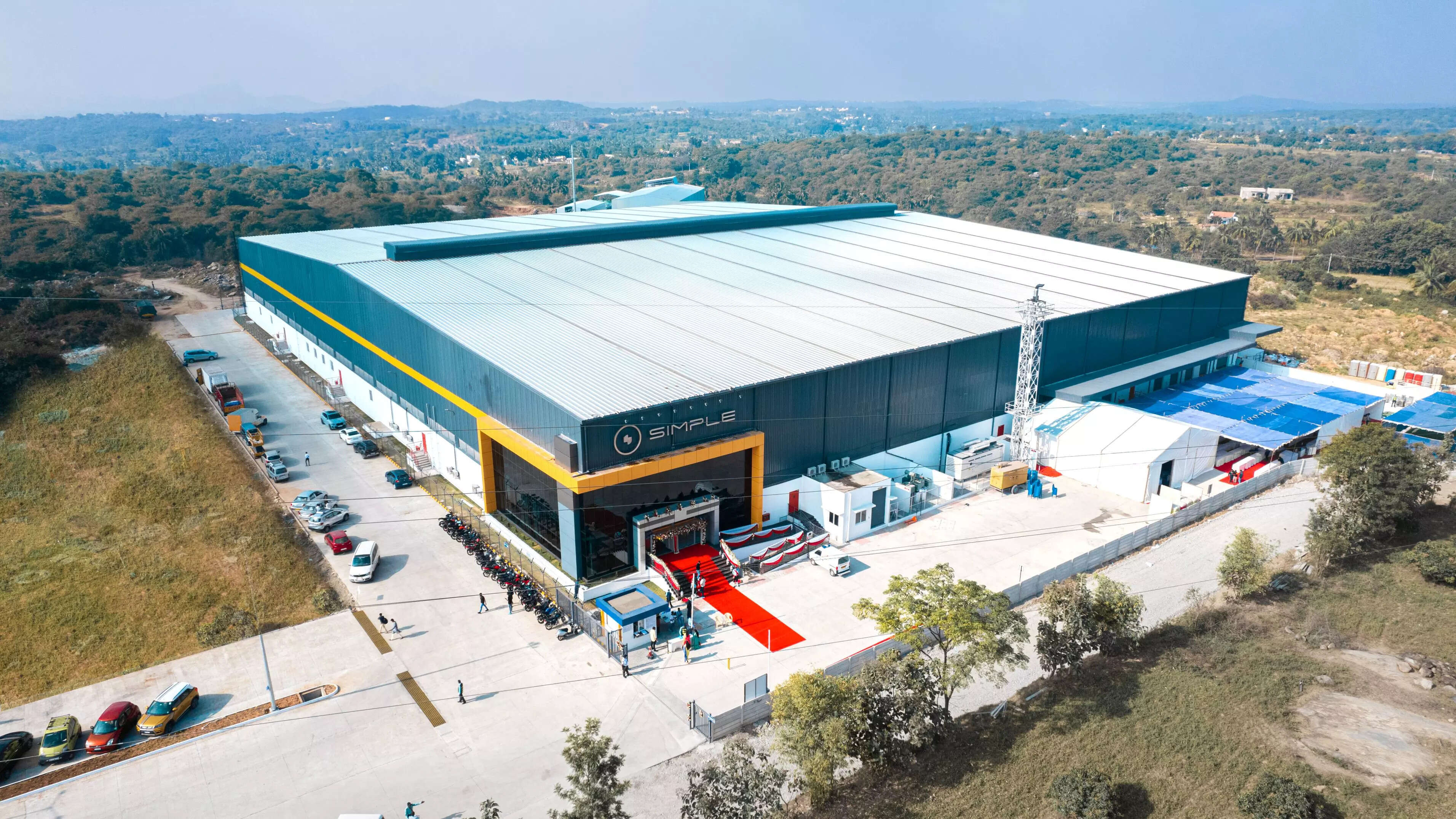 Simple Energy, a Bangalore-based electric vehicle and clean energy start-up, has inaugurated its first EV manufacturing plant at Shoolagiri in Krishnagiri district, Tamil Nadu. Named Simple Vision 1.0, the plant has been set up with an investment of Rs 100 crore, and the company is now ready to commence the final process for production of its flagship electric scooter – the Simple ONE.
Spread across 2,00,000 sq. ft., the plant has an annual production capacity of 10 lakh units. The company says that the plant aims to provide employment to over 700 people locally, and will have a female-dominated workforce. The facility is equipped with a General Assembly Line, India's first patented in-house motor manufacturing line, a battery manufacturing line along with other facilities like cell storage, CAL (Customer Acceptance Line), and so on. The factory also has its testing facility for its in-house vehicle testing.
Citroen eC3 electric hatch review: No liquid cooling, more prone to fire? | TOI Auto
On this announcement, Suhas Rajkumar, Founder & CEO, of Simple Energy, said, "We started this journey four years ago and have reached a stage just one step away from production and deliveries. The inauguration of Simple's first manufacturing unit in Shoolagiri, TN is a stepping stone for the future expansion plans. Having the right and experienced talent has shown us the right path to churning out the best strategies in R&D and setting up a well-equipped plant that will commence the production of Simple One electric scooter."
Launched back in August 2021, the Simple ONE's deliveries have been pushed back thrice and are now expected to commence in the first quarter of this year. The electric scooter makes use of a 4.8 kWh removable battery pack, which provides it a claimed range of 203 km. The ONE was launched at a base price of Rs 1.10 lakh (ex-showroom).